Cardi B Responds To Offset Cheating Rumours: "People Don't Know What I Did"
28 February 2018, 10:15 | Updated: 10 April 2018, 14:53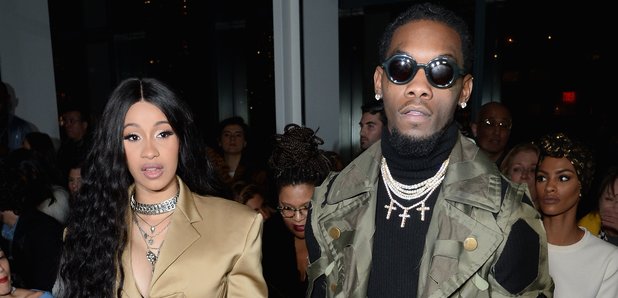 Cardi may surprise some fans with her comments.
Cardi B has fired back at critics of her relationship with Migos rapper Offset, following strong cheating rumours earlier this year.
The 'Bodak Yellow' rapper addressed the issue during her cover story for Cosmopolitan magazine.
"It's like everybody is coming down my neck like, 'Why are you not leaving him? You have low self-esteem'," she said.
"I don't have low self-esteem...I know I look good. I know I'm rich, I know I'm talented. I know I could get any man I want—any basketball player, football player."
"But I want to work out my shit with my man, and I don't got to explain why. I'm not your property. This is my life...I'm going to take my time, and I'm going to decide on my decision."
Interestingly, Cardi then suggested she may not have been completely innocent in their relationship either: "It's not right, what he f*cking did—but people don't know what I did, 'cause I ain't no angel."
Meanwhile, Cardi B was recently under fire for starting a feud with Crips in LA, prior to NBA All Star Weekend.
The rapper, who claims she is part of the Bloods gang in New York, received death threats – which sparked a security alert while she was on the West Coast last weekend.