Cardi B's Grammy Performance Outfit Is Reminding People Of This One Childhood Memory
29 January 2018, 12:31 | Updated: 10 April 2018, 14:57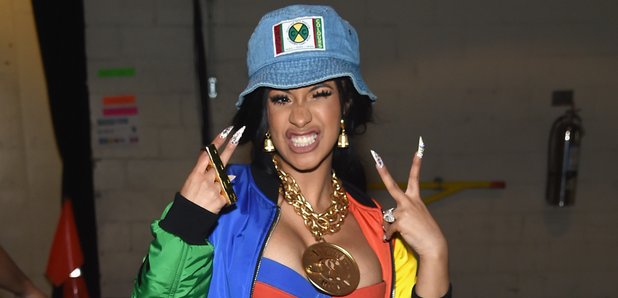 Taking throwback to a whole other level.
Cardi B and Bruno Mars lit up the stage with their high-energy performance of 'Finesse (Remix)' at the 60th Annual Grammy Awards last night.
And while Bruno scooped up at the prestigious awards show (the singer won a whopping six awards!), all eyes were on Cardi during the performance - her outfit, in particular, got people talking.
The 'Bodak Yellow' rapper donned a multi-coloured two piece with blue, red, yellow and green stripes that took us all the way back to the '90's.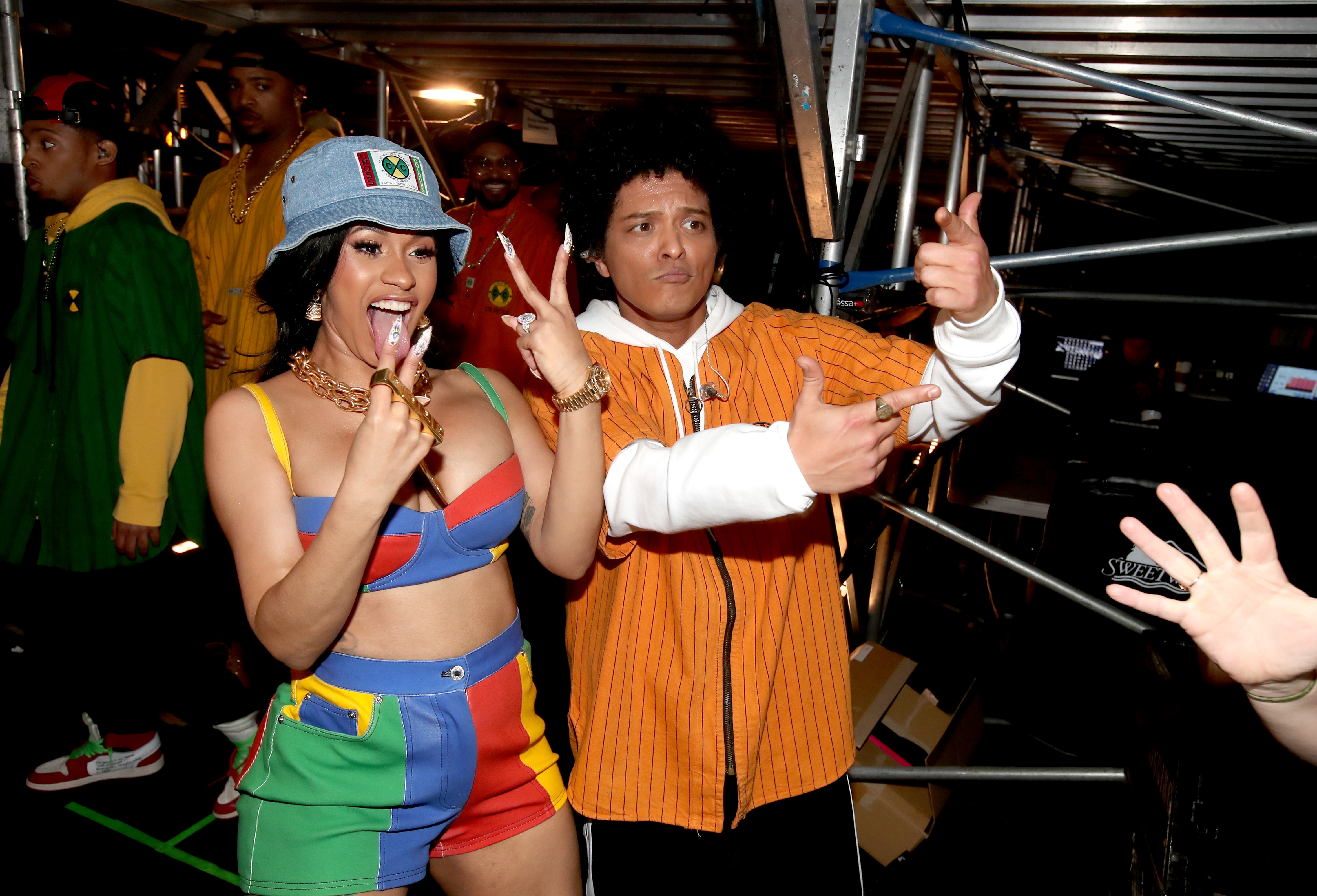 It even reminded some Twitter users of their time in school as a child...
Remember those rainbow-stripe parachutes your teacher used to bring out during class? Yeah, that memory, to be precise.
And the memes rolled in!
Cardi looked like a gym class parachute tonight. pic.twitter.com/UIFVZJ2iYL

— chloe mae mikaelson (@MaeBChloe) 29 January 2018
The best PE game or Cardi B's outfit?? pic.twitter.com/Zc6DIBqOKf

— Elise Hobbs (@Elise_Claire11) 29 January 2018
Cardi B's outfit got me reliving middle school pic.twitter.com/f1ruCvSEiR

— Lauren Lartigue (@LaurenLartigue) 29 January 2018
Can we just take a moment to recognize that Cardi B's outfit was inspired by the parachute game we all played in elementary school

— Landis Moss (@landismckenna) 29 January 2018
Cardi B's outfit looks like the parachute from elementary gym class I love every stripe of it

— erik (@erik_rasm) 29 January 2018
Cardi B's outfit is very reminiscent of the parachute every public elementary school used in gym class in the 90s.

— MC Harding (@mcharding0426) 29 January 2018
Cardi B rocking that parachute. Bringing me back. #GRAMMYs cardi b pic.twitter.com/D6ACnuKJNY

— Jordan Castleton (@jdcastleton) 29 January 2018
Cardi and Bruno joined the likes of Kendrick Lamar, SZA, Logic, Khalid, Alessia Cara and more on the bill of performers during the star-studded event.
Lamar engulfed the stage in flames during a politically-charged performance that earned him a standing ovation from the audience at Madison Square Garden.
The 'DAMN.' rapper picked up four awards on the night, including Best Sung/Rap collaboration with Rihanna for their collaboration 'LOYALTY.'