Cardi B Responds To Suggestions She Is "Waiting For Nicki Minaj" To Release Her Album
5 March 2018, 12:45 | Updated: 10 April 2018, 14:52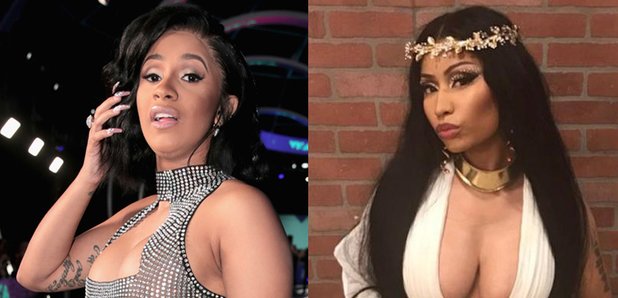 Cardi is not happy.
Cardi B has fired back at suggestions that she waiting for Nicki Minaj to release her new album, before releasing her own.
The 'Bodak Yellow' rapper, who initially told fans to expect her debut album in October 2017, responded to a fan who claimed that she was deliberately waiting for her rumoured rival to drop hers first.
After a user wrote "She waiting for Nicki" on an Instagram post, Cardi jumped into the comments to defend herself.
"Waiting for what?" she said. "What is that going to do for me? And Imma release my sh*t very very soon."
This is the second time Cardi has responded to questions about her much-delayed album recently, after sending a video message to her fans on Instagram stories.
"I don't understand why people who don't like me keep telling me to drop my album," she said.
"You don't like me, so why are you thirsty for my album? To talk sh*t, to suck d*ck?"
Meanwhile, Cardi B also recently told fans to expect an official video for her second single 'Bartier Cardi' featuring 21 Savage.
You might also like…