Cardi B Sparks Emergency Security Alert After Appearing To Diss LA Crips Gang
9 February 2018, 11:46 | Updated: 10 April 2018, 14:55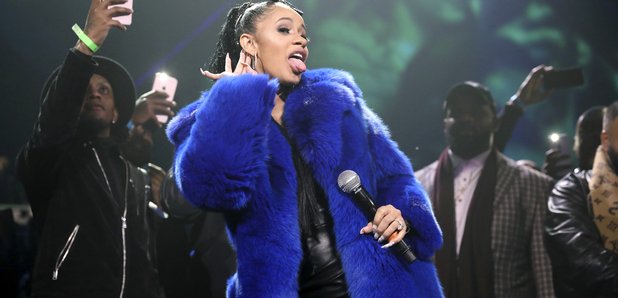 Cardi has initiated a potential gang feud.
Cardi B has sparked an emergency security alert after appearing to diss the LA Crips earlier this week.
The 'Bodak Yellow' rapper caused an outrage among Crips on 6th February after she posted a picture of her in a blue dress, alongside the caption: "I hate wearing Flue but this coat was too poppin."
Despite quickly deleting the caption, numerous members of the Crips began threatening Cardi B on social media, claiming she would have problems if she ever came to Los Angeles.
Unfortunately for Cardi B, she is scheduled to be in LA next week as part of The NBA's All-Star weekend.
According to reports, Cardi is being paid $250,000 to host three different events at three separate night club venues, belonging to the same owner.
However owners were forced to hold an emergency meeting about the threats from the Crips, to ensure the safety of Cardi B and other members of the public.
TMZ claim they have tripled the amount of security that usually hire and have employed off-duty police officers who will be in uniform.
Cardi B is yet to respond to the drama however sources reportedly told the publication that she never considered pulling out of the gigs on Friday, Saturday and Sunday.