Cardi B Defends Offset Following Backlash Over Homophobic Lyrics
19 January 2018, 10:17 | Updated: 10 April 2018, 14:59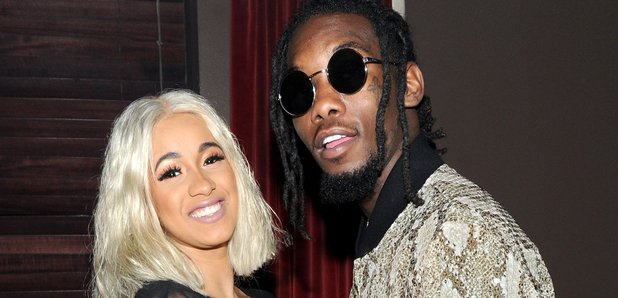 Cardi isn't here for the negative comments.
Cardi B has responded after her fiancée Offset faced a huge backlash over apparent homophobic lyrics.
The 'Bodak Yellow' rapper, who has faced controversy with Offset over cheating allegations, continues to defend the Migos rapper.
Offset initially sparked controversy after he rapped "I cannot vibe with queers" on a new collaboration with YFN Lucci called 'Boss Life'.
After the huge backlash he quickly apologised and explained he was using the dictionary definition of the term.
"I got love for all people," he wrote on Instagram. "I'm not in a place where I'm hating like that."
One fan then tweeted Cardi, telling her that she deserved someone better than Offset.
But Cardi quickly fired back in a now-deleted tweet: "Don't tell [me] about who I deserve with him or not.
"You don't know how he matured me. Before I [met] him I ain't had a lawyer, business management and I was insecure about my music. He gave me confidence and help[ed] me get my business situated."
Cardi then responded with another tweet responding to the negativity that has faced the couple recently.
People are just too miserable for me I'm sorry I'm to blessed to be dealing with ya shit today.The negativity is not going to tarnish my feelings from these blessings and opportunities I'm getting .Have a good day

— iamcardib (@iamcardib) 18 January 2018
The 'Bartier Cardi' rapper also recently responded to another fan who suggested she should walk away from her engagement with Offset.
Meanwhile, Offset features on Tinashe's long-awaited comeback single 'No Drama'.