Want The Latest Music News? Follow Capital XTRA On Whatsapp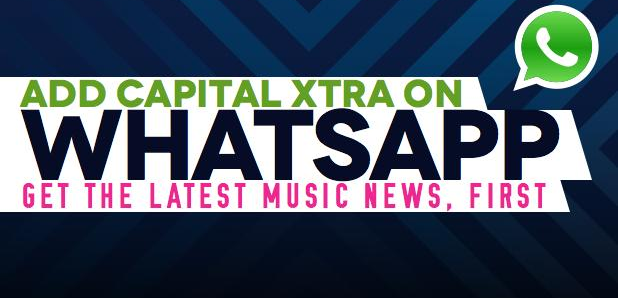 Get involved now.
Just like you, we're always on our phones - that is why we've launched a new way you can keep up with Capital XTRA's music news service via Whatsapp.
Every day we'll send you an alert with the biggest music news stories straight to your phone - it's that simple. And sometimes if we think there's a big breaking story that you need to hear right away, we'll send it your way.
Getting involved with the Capital XTRA Whatsapp is easy:
To start with, Whatsapp the message CAPXNEWS and your full name to 07867 507508 and don't forget to save our number in your contact list as Capital XTRA Whatsapp.
If you decide that it's no longer for you, send us a Whatsapp simply saying STOP to the same number.
Capital XTRA will not share your mobile number to any other users or third parties. If you want more information, check our privacy policy and general terms and conditions.