Caitlyn Jenner Confirms Kylie Jenner Is 'Pregnant' With Travis Scott's Child
26 September 2017, 10:30 | Updated: 26 September 2017, 11:24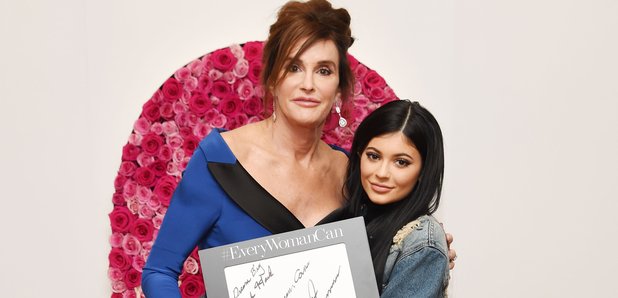 The former athlete found out about her daughter's pregnancy "some time ago".
Caitlyn Jenner has confirmed her youngest daughter, Kylie Jenner, is pregnant.
A representative of the former athlete revealed that she has known about Kylie's pregnancy for quite a while.
"All I can tell you is that it was some time ago." the anonymous representative tells The Sun.
The 20-year-old makeup mogul is rumoured to be expecting her first child with rapper Travis Scott, but is yet to publicly confirm the news.
In addition, TMZ recently reported that Kylie is supposedly around five months pregnant with a baby girl, with Travis privately telling friends about the pregnancy for nearly two months.
The pair have been dating since April following the social media star's on-again-off-again relationship with 'Rack City' rapper Tyga.
Caitlyn becomes the first member of the Kardashian-Jenner clan to personally confirm Kylie's pregnancy.
Previous reports claim the 67-year-old was left "shocked and disappointed" upon learning the news of his daughter becoming pregnant.
"Caitlyn was really shocked and disappointed to learn that Kylie is pregnant," a source close to Caitlyn told Hollywood Life.
"She thinks Kylie is way too young to have a baby, and that she should have waited until she was in a long term committed relationship."
The source added: "Obviously, Kylie has more than enough money to ensure that she can pay for help but Caitlyn still thinks that having a baby will take a huge toll on Kylie's life."
Caitlyn reportedly believes having a baby will put "a big strain on their relationship."
Meanwhile, Kylie's mother Kris Jenner addressed her daughter's pregnancy on Sunday, shortly after TMZ broke the news.
"She's not confirmed anything," the famous 'momager' told The Cut, "I think it's kind of wild that everyone is just assuming that that's just happening,"
"Something happens every single day. You never know what is going to break at any moment."
Kylie was pictured for the first time since her pregnancy was announced this week, supporting her beau Scott in Las Vegas at the iHeart Radio Festival.