Busta Rhymes Cut His Head Open During A Fall Off Stage But Insists He's "Super Good"
29 November 2014, 08:50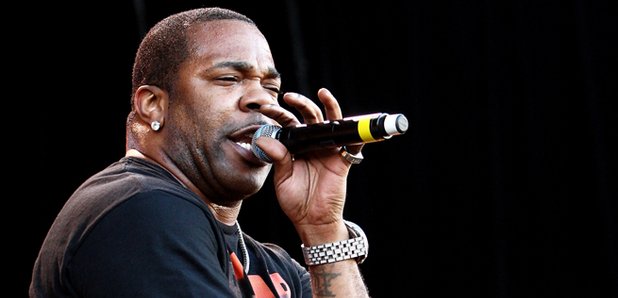 Watch the moment the rapper took a tumble during a concert in New York.
Busta Rhymes cut his head open during what looked like an awkward fall off stage at a concert in New York on Thanksgiving (27th November). The rapper was pictured with blood coming from his head after the incident.
A video posted on Instagram captured the moment Busta took the tumble: (Warning: this video contains language that some people may find offensive.)
Despite cutting his head open, Busta, wrote on Twitter that many of his family and friends had contacted him after the incident, but he was "super good". He added that when "you're passionate about winning, you go hard".
I SALUTE ALL CALLS FRM FAMILY AND FRIENDS MAKIN' SURE I'M GOOD. JUST 4 THE RECORD I'M SUPER GOOD!! WHEN U LOVE WHAT U DO AND UR PASSIONATE..

— Busta Rhymes (@BustaRhymes) November 28, 2014
AND UR PASSIONATE ABOUT WINNING U GO HARD!!! WE DONE FELL OFF STAGES AND BROKE LIMBS WHILE PERFORMING AND KEPT GONG!!! WE STAY ON LEVEL 10..

— Busta Rhymes (@BustaRhymes) November 28, 2014
WE ALWAYS WILL BE ON 10!! WE JUST TOOK 1 STEP 2 FAR OFF THE STAGE AND THAT WAS IT!! SHIT HAPPENS BUT I LOVE IT CAUSE WE LIVE IT!!

— Busta Rhymes (@BustaRhymes) November 28, 2014
The veteran rapper had been attending a concert by O.T. Genasis at Webster Hall. O.T. was just about to launched into the song 'Coco' when Busta fell.