Bryson Tiller Exclusive: "I Got A Text From Drake Saying I Want To Sign You"
15 January 2016, 17:18 | Updated: 13 April 2016, 16:32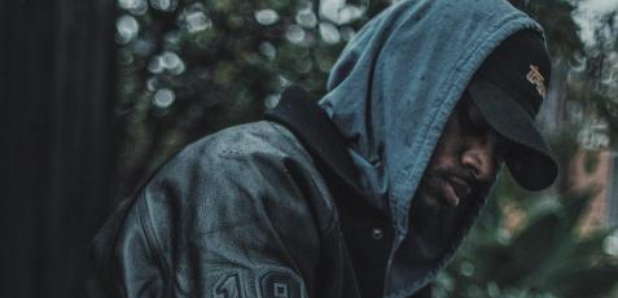 The 'T R A P S O U L' singer/rapper spoke exclusively to CapitalXTRA.com.
Rising US singer/rapper Bryson Tiller is currently making big waves around the world following his impressive debut project 'T R A P S O U L'.
During his recent visit to the UK, he sat down exclusively with CapitalXTRA.com's Chris Wosu to reveal the man behind the hype.
For everyone in the UK who is just starting to discover your music, who is Bryson Tiller?
"I'm just a guy from Louisville, Kentucky. I just turned 23-years-old and I love music. I think the music I make is a mixture of Hip Hop and R&B - the perfect way to describe it."
What's the story behind your breakthrough single, 'Don't'?
"A lot of people think the song is about me being the 'side-dude' but really it was about myself - because at the time in my relationship, I was going through some things and I wasn't doing everything that I needed to be doing.
"I wasn't being a good boyfriend and I was thinking like 'what if somebody else was to come into the picture right now' and be talking to my girl and telling her everything that she needs to hear, so I was like 'I'm going to be that guy' and write this song."
It sounds like a very traditional R&B song – did you ever feel any pressure to make a big EDM record that could lead to more exposure?
"A big EDM dance song? Nah, I don't even know how to make a song like that - not yet anyway. But I like the song Diplo and Skrillex did with Justin Bieber - I'd like to just give them one of my accapella's from an unreleased song and have them just flip it and doing their thing."
What do you think about the current state of R&B?
"I think we're getting back to where we need to be, man. I've been hearing a few tunes that have been making me feel good. Making me feel how I used to feel when I listened to R&B."
Who are your biggest inspirations?
"The Dream. He's the one that made me want to start writing songs. And then T-Pain as well - he's dope. Those are the two people that I would say who do rapping and singing at the same time. That's who I listen to and where I got it from.
"Drake is also one of my favourite artists and rappers ever - those are my biggest inspirations."

Lets talk about your mixtape 'T R A P S O U L' – many people see it as your big introduction to the industry - how long did it take to put together?
"It took me about a year - I started October 2014. Actually, that's when when I dropped the song 'Ten Nine Fourteen' - which is also a song on 'T R A P S O U L' [about the day I released 'Don't']."
I've noticed there aren't any features on the mixtape. Was that on purpose?
"Yeah it was it on purpose. I dunno, the fact that I'm here right now - I just wanted to look back on it and be like 'damn I made it this far' and I'm just doing it myself. I'm standing on my own two feet and it just feels good."
The songs all seem really personal – do you have to live your experiences to write about them?
"Definitely, I always tell people that too. Its hard for me to write without having anything to say, or anywhere to draw inspiration from. I've tried to go into the studio and make songs out of nowhere and I ended up making a real mediocre song."
With all the talk last year about ghostwriting - have you ever done it/would you consider it?
"Yeah definitely - like The Dream. Like I said earlier he's one of my biggest inspirations - T Pain, Static Major - those dudes all wrote for people and that's what I want to do.
"That's what I wanted to do from the jump - I wanted to be a songwriter over an artist. But then everything just happened differently."
I've noticed you're very comfortable rapping on your songs – do you prefer singing or rap?
"It's a combination of both. Sometimes I'll be like yeah I prefer rapping over singing but I always change the way I feel every three months.
"Sometimes I just won't be feeling rapping at all - and just be like 'I'm done rapping'. Then 3 months later I'll hear a dope beat and have so many ideas I got to rap.
"There's some things that I can say rapping that I really can't say singing."
I've heard that you turned down a record deal from Drake's OVO Sound. What's it like to sit there with a deal on the table from one of the biggest rappers in the world?
"[Drake] actually text me one day - I sent him a few songs from T R A P S O U L. He was like 'Wow these songs are incredible' - then he said these exact words 'We want to sign you to OVO'. I was like wow and just stared at the text message for a minute...
"Then I spoke to my manager about X, Y, Z. I think it was about a month after that before I signed to anybody.
"I was bummed out for a long time - just thinking man... But I think I made the right decision signing to RCA."
What's your relationship with Drake? Do you see yourself collaborating with him in the future?
"About a month after I signed he invited me to the club. He was like 'yo come out man, let's turn up' and then we just turn't up to Future. He gave me an Ace Of Spades bottle - I didn't know what to do with it!
"Drake is cool man. Of course I'd like to collaborate with him."
What does the future hold for Bryson Tiller? Are you currently working on any new music? Can we expect another album?
"I'm working on new music, for sure. Hopefully I can put it out by the end of this year. I'm trying a bunch of new stuff so I'm just going to have see what I'm going to go with.
"But other than that we are going on tour a few times this year."
And finally, can we talk about DJ Khaled's Snapchat? Because I was watching one of his stories and suddenly I see Bryson Tiller on a jet ski? How did that happen?
"I was in Miami with one of my boys Rich and we just went to go jet ski-ing. Every time I'm in Miami I love to go jet ski-ing. When I'm on the water I just love to clear my mind.
"Then next thing you know we decided to link up with Khaled. He was like 'yo where y'all at' and decided to pull up on us. Next thing he's just like snapping it up and it was crazy!
"I just saw him up at the Snapchat offices. I was like that 'damn that boy working!"
Bryson Tiller's mixtape 'T R A P S O U L' is out now, featuring songs such as 'Don't', 'Exchange' and 'Sorry Not Sorry'.
His upcoming March show at London's KOKO sold out in under one minute, leaving many fans disappointed.