Bruno Mars and Mark Ronson Sued Over 'Uptown Funk'
31 October 2016, 11:56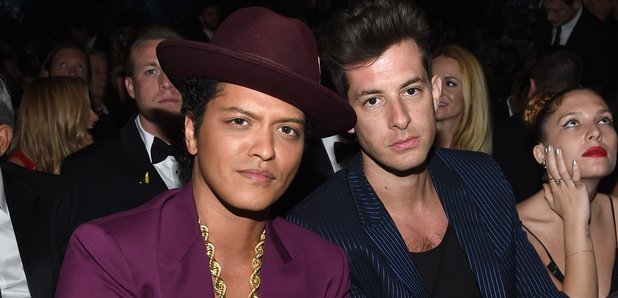 Eighties funk band Collage are claiming for copyright.
Bruno Mars and Mark Ronson have been sued for copyright infringement over their 2014 smash hit 'Uptown Funk', TMZ reports.
Eighties electro-funk band Collage claims that the duo have ripped off their 1983 single 'Young Girls'.
The complaint, obtained by Pitchfork, claims that 'many of the main instrumental attributes and themes of 'Uptown Funk' are deliberately and clearly copied'.
These include 'the distinct funky specifically noted and timed consistent guitar riffs', and 'identical bass notes and sequence, rhythm, structure, crescendo of horns and synthesisers'.
The lawsuit argues that these render the compositions 'almost indistinguishable if played over each other and strikingly similar if played in consecutively.'
Listen to the two tracks below:
According to TMZ, Collage claims that Mars and Ronson are big fans of 80's electro-funk soul - a genre that Collage a part of - giving reason to believe that the pair had heard and were influenced by 'Young Girls'.
Collage, which has only one surviving member, are seeking 'damages and profits' from the Billboard #1.
This isn't the first copyright issue 'Uptown Funk' has faced.
Last year, The Gap Band were given songwriting credits on the song after citing similarities with their 1979 hit "Oops Up Side Your Head."