Boy Better Know Win Prestigious Innovator Award
21 August 2017, 15:05 | Updated: 21 August 2017, 15:07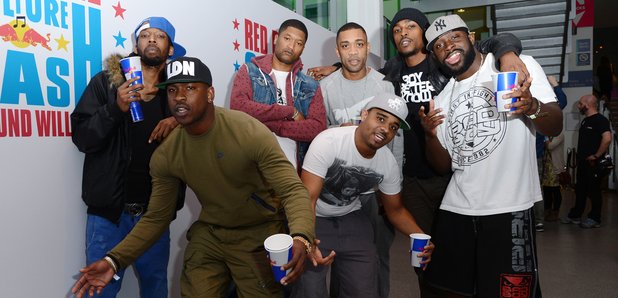 Congrats BBK!
Boy Better Know have been announced as the winners of this year's 2017 AIM Innovator Award.
The Grime collective follow in the footsteps of Stormzy, who won the award in the same category last year.
The awards, which recognise the achievements of independent artists, are set to take place on in London on 5th September.
"What BBK have built entirely on their own will probably never be replicated in UK music," said Alex Hoffman, head of music at Vice & AIM Awards judge.
"Like so many young people trying to somehow make a viable career out of music, when the members of BBK came together, the completely independent route was the only one on the table.
"Then the offers came flooding in but none of them saw a reason to change the set-up. They simply saw what they'd achieved on their own terms up to that point and had the confidence to keep building their empire independently.
"Their influence on the next generation of UK artists goes so much further than their musical output and goes so much further than grime."
Boy Better Know are currently preparing for their BBK Takeover day, which is set to take place at London's O2 Arena on Saturday (27th August).
The event will feature 5-A-Side football tournaments, skateboarding, BMXing, roller disco, gaming events, cinema, food and music across 6 stages.