Bow Wow Responds After Footage Of Him Getting Punched Goes Viral
15 March 2018, 10:49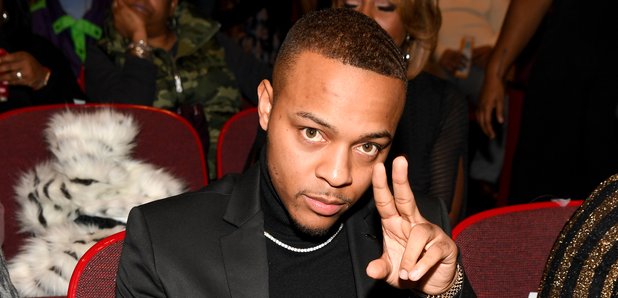 The rapper has set the record straight.
On Tuesday night, a video appearing to show Bow Wow getting punched in the face surfaced online.
The footage, leaked by WorldStarHipHop, captures the moment Bow was assaulted by another rapper named Cheeks Bossman for "reportedly talking sh*t" about 'Mask Off' rapper Future.
The assault appears to have taken place in the backstage area of a performance venue, and shows Bow talking to a member of his team before the video cuts to the physical incident.
"Whats up with that Future sh*t?" Bossman can be heard saying, before Bow is slammed onto the ground.
The footage soon began circulating the Internet and, while there wasn't much context given the time, Bow has responded in an attempt to set the record straight.
Taking to Instagram Live, the 'Like You' rapper addressed the situation and claimed that there was an eye witness who live-tweeted the whole incident.
"All I'm letting you know is right now, on my daughter, it ain't going down like that," he began.
Bow claims that assault happened last year, and that the part were he defended himself afterwards was left off camera.
Following Bow's request made in during his response, The Shade Room attached the tweets from the eye witness who claims to have been present at the time.
As to the reason of the alleged beef, it's worth noting that Future was rumoured to be dating the mother of Bow Wow's daughter, Shia, in September of last year.
Meanwhile, Bow recently came under fire for calling out Chris Brown in his latest song 'Drunk Off Ciroc', to which Breezy swiftly responded.