Bow Wow Responds To The Viral 'Bow Wow Challenge' After Private Jet Mishap
11 May 2017, 12:15 | Updated: 11 May 2017, 12:23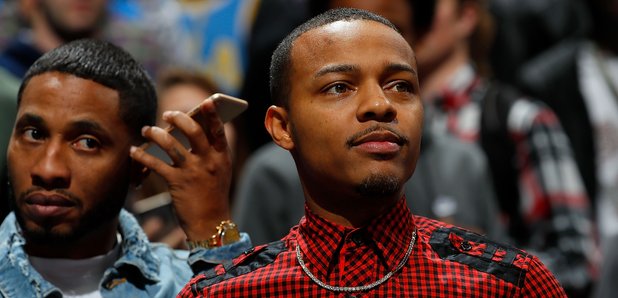 Users began dragging the rapper after he was accused of pretending to board a private jet.
Bow Wow has responded to the viral 'Bow Wow Challenge', the latest Internet craze sparked by the rapper's recent plane controversy.
Earlier this week, Bow, real name Shad Moss, took to Instagram to post a photo of an alleged private jet in an airport hangar.
"Travel day," he captioned the snap, "NYC press run for 'Growing Up Hip Hop'. Lets goo".
While the photo suggests that Moss travelled to New York via said private plane, a passenger boarding a commercial flight took a Snapchat that suggests otherwise.
In the photo, the rapper can be seen sat in the seat in front, thus exposing him for allegedly 'lying' about boarding a private flight.
Bow Wow on IG vs Bow Wow in real life pic.twitter.com/5fZsv3zApg

— Legends (@LegendsofCH) May 9, 2017
This prompted the now viral 'Bow Wow Challenge', which saw Twitter users make their own false, outlandish claims about how rich and fortunate they were.
However, as the backlash ensued, Moss was quick to defend himself.
In an attempt to rubbish the claims, the 'Like You' rapper denied lying about the photo and ordered his naysayers to "stay out the big boy lane".
In addition, Moss explained in a recent interview how he has nothing to prove and further dismissed the rumours.
"A guy like me, like today they put up a story about me not coming to New York in a private plane … but I know how I got to New York, you know what I mean?" Bow Wow told HollywoodLife.com.
"So it's like … what do I have to prove?"
"Like I'm not gonna get on my Instagram and make a one minute video … like for what?" he continued.
"Cause then you'll get comments like 'You're Bow Wow, you have nothing to prove.' So therefore, if you know who you are you've got nothing to prove."
Meanwhile, the #BowWowChallenge continues to take the Internet by storm:
On vacation in Hawaii #bowwowchallenge pic.twitter.com/E2TOCdfUvI

— Patrice Pannell (@patricepannell5) May 10, 2017
The best so far #Bowwowchallenge pic.twitter.com/Wu22AqZHpq

— I'm EFE (@DennizSeth) May 11, 2017
#bowwowchallenge U know I got that New New Apple Laptop...the Realest!!!.. pic.twitter.com/qgduPCsRKT

— Kgositsiele Mphomane (@Real_King_SA) May 10, 2017
Just got done grocery shopping the grind never stops#bowwowchallenge pic.twitter.com/o9eWa2GYP9

— Lily Alsina (@thelilyhieatt) May 10, 2017