Bow Wow Accuses Ex-Girlfriend Of Cheating & Calls Her "Lumpy" in Savage Diss Track - LISTEN
15 May 2019, 10:58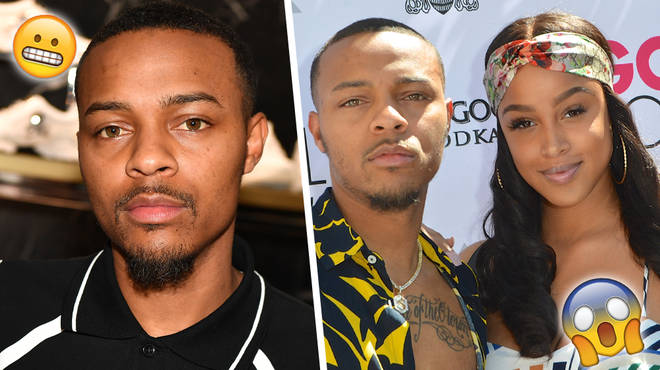 Bow Wow released a savage diss track aimed towards his ex-girlfriend Kiyomi Leslie. The rapper accuses her of cheating and disses her physical appearance...
Bow Wow has finally released his highly anticipated mixtape 'Greenlight 6', which features the star rapping over some of the most popular beats out right now. The track that has caught most attention is titled "F*ck You B*tch" which seemingly aimed at his ex-girlfriend Kiyomi Leslie.
Although he doesn't address her directly by name, the lyrical content is aimed at his last situation and his 'ex'.
In February, Bow Wow and Kiyomi Leslie made headlines after Moss was arrested for a physical altercation he had with his girlfriend. However, Kiyomi spoke out about the incident and revealed the truth behind the violent assault.
Since the couple broke up, they have been pretty distant. However, Bow Wow still had things he had to get off of his chest about his ex-lover.
The diss track was originally titled "My Ex Is A Piece Of Shit". Bow Wow goes in on his ex, calling her a clout chaser, a cheater and exposed that she allegedly slept with a Houston Rockets player.
The rapper also attacks his ex-girlfriend's lifestyle, for allegedly not working and not having a car. He raps: "You can't afford a car, you can't afford a crib, gotta make it on your own b*tch that's just how it is".
Bow Wow continues "Still ain't got no job huh, and you're barely working" he raps.
He also disses her physical appearance, talking about her dress sense and "botched" surgery.
He raps: "and now that you ain't with me, honestly you're looking bummy now, them ass shots done catch up with you, 'cos your sh*t look lumpy now". He also refers to her breast as "saggy".
Towards the end of the song, Bow Wow reflects on how his ex affected him. The rapper spits "my last situation it turns me to a beast". But doesn't seem to regret the break up as he rapped the lyrics "ever since we broke up I've been having fun".