Bow Wow Is Getting Roasted Again For Lying About Having A Nightclub In His House
2 January 2018, 14:53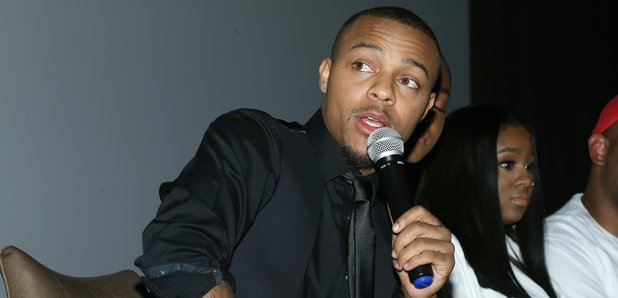 New year, same Shad Moss.
It sounds like Bow Wow is ready to kick off 2018 with another viral challenge after getting caught out by his own fans.
The rapper was seen flexing on Instagram during his New Year's Eve celebrations, claiming that he doesn't need to leave his house because he has a "club in the crib".
"You can't pay me to go out," he yells over the sound of the music and the crowd, "I've been doing this sh*t for too long."
However, people began questioning Bow, real name Shad Moss, after fans in attendance started to tag their photos from So So Def's studio, not Bow Wow's house.
Moss can be seen in many of the fan's photos, proving that they were indeed at the same venue, which was not his crib.
This isn't the first time Bow has been caught bending the truth - last year, the rapper was called out for fake flexing in a private jet before being pictured actually flying economy.
He was also roasted online earlier this year after Photoshopping himself into an image of the iconic Death Row Roster.
Bow Wow really trying to lie to us he got a club in his crib man

— Jack Frost John (@Kenito_w) 1 January 2018
Now why bow wow lie and say he got a club in the crib nigga you in JD shit lol

— نيكول (@polo_ashley) 1 January 2018
Bow Wow is on instagram in what is blatantly an office building rental space telling us that he ain't gotta go out because he has a club in his crib.

— kevin (@thekaptainkevo) 1 January 2018
Bow is yet to officially respond to the rumours.