Bobby Womack Dies: Music Tributes To Soul Legend
28 June 2014, 08:49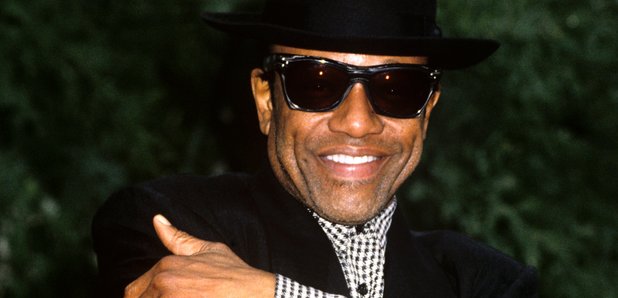 Rick Ross, Kano and other music stars pay tribute to the late soul singer.
Bobby Womack, the soul singer who worked with some of the world's biggest musicians, has died. He was 70.
Womack wrote The Rolling Stones' first UK number-one hit 'It's All Over Now', and enjoyed huge acclaim for his song 'Across 110th Street'. He also worked with artists including Aretha Franklin, Ray Charles, Dusty Springfield.
He was inducted into the Rock and Roll Hall of Fame in 2009 and more recently featured on Gorillaz' hit 'Stylo'.
At the time of his death he was working on a new album tentatively entitled 'The Best Is Yet To Come' with artists including Snoop Dogg.
His death was confirmed by record label XL.
This is how the music world has reacted:
Kano:
Truly rest in peace Bobby Womack.Honoured 2 hav shared some stages around the world w/ this great man. Love to his family. #RIPBobbyWomack

— Kano (@TheRealKano) June 28, 2014
De La Soul:
Just received sad news, @RealBobbyWomack passed away. We had an amazing time touring around the world with him. We love you Mr. Womack.

— De La Soul (@WeAreDeLaSoul) June 27, 2014
Rick Ross:
May God Bless The Womack Family and may his Legacy flourish for years to come..Rest In Paradise Bobby Womack. pic.twitter.com/6FWq0eso38

— Mastermind (@rickyrozay) June 28, 2014
MC Hammer:
RIP to the "Soul Legend" who sang from his Soul !!! #BobbyWomack "A Woman's Gotta have it " !!! #RIPBobbyWomack pic.twitter.com/V5YE9MHI3C

— MC HAMMER (@MCHammer) June 28, 2014
Juicy J:
RIP to one of the greatest musicians of All time Bobby Womack http://t.co/DcuMw90Q3K

— juicy j (@therealjuicyj) June 28, 2014
Cee-Lo Green:
RIP Bobby Womack

— CeeLo Green (@CeeLoGreen) June 28, 2014
Big Boi:
RIP Bobby Womack http://t.co/kf2qUgjwfv

— Big Boi (@BigBoi) June 28, 2014
Chuck D:
RIP Bobby Womack

— Chuck D (@MrChuckD) June 28, 2014