Bobby Shmurda documentary: how to watch, release date & more
28 July 2020, 17:28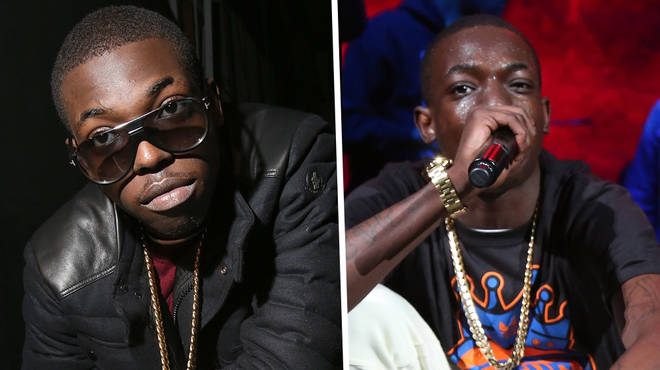 New York rapper Bobby Shmurda is set to create and produce his own documentary about his life.
Bobby Shmurda has revealed his plans for when he comes out of prison. With the Brooklyn rappers prison release date coming up shortly, fans are anticipating his next moves.
The 25-year-old rapper – real name Ackquille Jean Pollard – is planning to release new music, as well as produce a documentary.
Find out more about the upcoming documentary here.
What will Bobby Shmurda's documentary be about?

Bobby Shmurda is planning to release new music, mentor youth who are at-risk and produce a documentary on his life.

According to TMZ, there are some stipulations in terms of what restrictions he will have when he's released.

The rappers hearing will be in the next few weeks, with his released date set to be next month.

Leslie Pollard – who is Shmurda's mother – told TMZ that Bobby wants the documentary based on his life, to serve as an educational tool for youth who are going down a troubled path.

Bobby Shmurda is set to be released from prison in August. Picture: Getty

The rapper has expressed that a priority after he is released from prison is to visit at-risk youth and spend time with them.

Shmurda reportedly wants to be an influential figure to deter the youth from living the life he has lived.

Bobby wants to positively encourage the youth to follow a righteous path, unlike the choices he made which landed him in prison.

Shmurda's mother, Pollard also says that her son intends on telling the parole board about his plans next month, if they release him. 

Bobby's mother revealed the "Bobby B*tch" rapper has been working on music while behind bars.

The rapper is planning on releasing music with Epic Records, who he is signed to.

When is Bobby Shmurda's documentary going to be released?

Bobby Shmurda is still behind bars following his 2014 arrest.

The rapper was later charged with conspiracy to murder, weapons possession, and reckless endangerment.

In 2016, the "Hot Ni**a" rapper plead guilty and was sentenced to seven years in prison, which was reduced to five years after serving two years, while awaiting trial.

He is expected to be released on August 4, 2020, so he could start working on the documentary soon.

There is no official release date for the documentary.

Where will I be able to watch Bobby Shmurda's documentary?

There is no official information on where the documentary will be available to stream.

This article will be updated as new information is revealed.