Blazin Squad Confirm Reunion With Love Island Favourite Marcel
20 July 2017, 10:09 | Updated: 20 July 2017, 10:10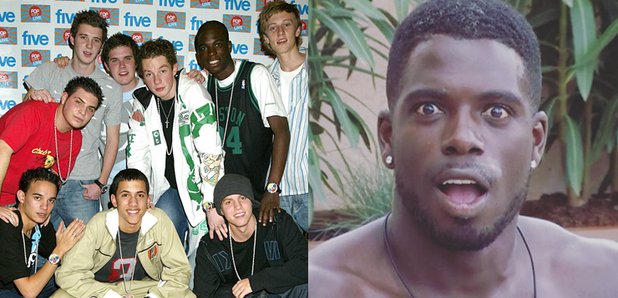 We are so ready to hear 'Flip Reverse' live again.
Blazin Squad have officially confirmed plans to reform, following the success of former member Marcel Somerville on this year's 'Love Island'.
The ex-band member has stolen the nations heart during his appearance on the popular reality TV show, which has seen him couple up with Liverpudlian beauty Gabby Allen.
After much speculation on social media, it seems as if a reunion between the 10-piece Hip-Hop group from Chingford is now on the cards.
The group achieved seven top ten hits during their career, including a number one single with 'Crossroads', a cover of the Bone Thugz N Harmony original.
Speaking to Metro, band member Ollie Georgiou revealed:
"It will be the original line up, obviously there's 10 of us. I'm not sure if all 10 of us will be doing it, but there will be a good chunk of doing it.
"It's been a long while since a lot of us have been on stage and toured. Fingers crossed!
"We've had the offers from promoters so hopefully. If it can come together then all good."
On the possibilities of new music, Georgiou explained:
"If we do do a tour and and start getting it all together then there will be new music," he said.
"We wouldn't rely on old stuff and a lot of it would be done by Marcel because he's very creative."
Fans of the group soon took to Twitter to express their excitement at the long-awaited reunion.
Absolutely loving the news that there'll be a @BlazinSquad reunion, my 16 year old self is screaming inside

— Ashleigh Peters (@lellz86) July 19, 2017
@BlazinSquad getting back together and doing a tour has literally made my life my inner 10 year old self is doing cartwheels

— Demz (@DJEM9415) July 19, 2017
BLAZIN SQUAD ARE MAKING A COMEBACK. YESSSS

— Karen (@Karenlyl) July 19, 2017