Guy Blags Himself Into The VIP Area Of A Gig Using Wikipedia
16 February 2017, 15:25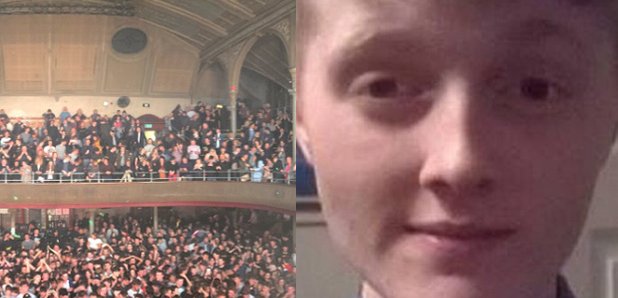 This was clever!
A teenager from Manchester managed to blag is way into the VIP section of a gig simply by editing the Wikipedia page of the band he went to see.
Adam Boyd wasn't happy with his view at a gig put on by his favourite band The Sherlocks, so he tried his luck with some sneaky tactics instead.
In a Facebook post, Adam wrote, "So last night I went to see a band, but we got in late and our view was s***. In my drunken state I edited the band's Wikipedia page to say I was family, and it worked! I got into the roped off VIP area because of it"...genius!"
Check out the edited Wikipedia page below: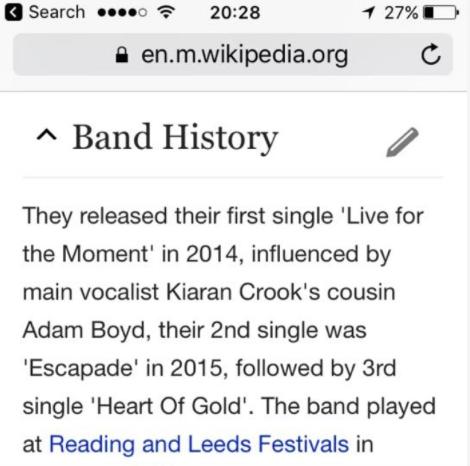 Surprisingly, after making some edits to the page to make it appear like he was related to the band's lead singer Kiaran Crook, Adam was invited into the private section at Manchester's Albert Hall.
This was Adam's view: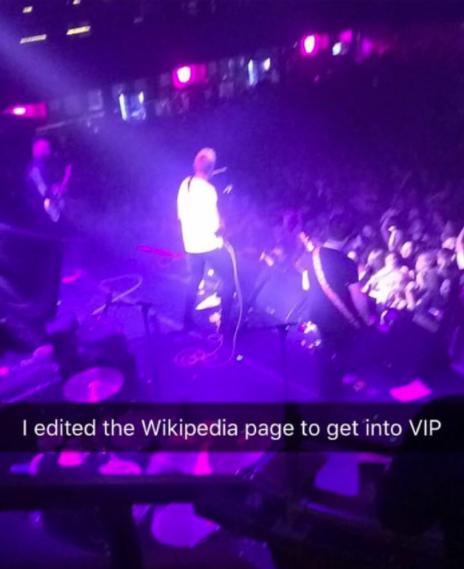 Meanwhile, the show was filled with fans to see The Sherlocks smash their performance at Manchester's Albert Hall.
MANCHESTER!!! NO WORDS.
THANK YOU! pic.twitter.com/FQbdN0WOqO

— The Sherlocks (@TheSherlocks) 10 February 2017