'Black Panther' Scored A 100% Rating On Rotten Tomatoes Following Rave Reviews
8 February 2018, 09:47 | Updated: 8 February 2018, 09:49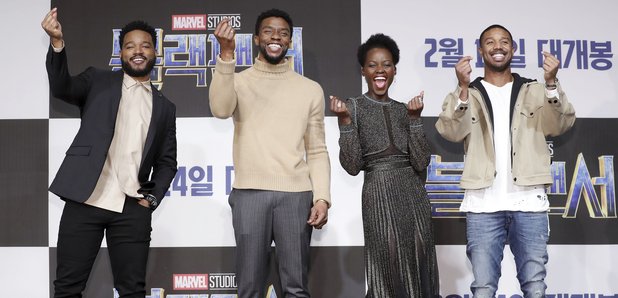 Marvel's hotly anticipated movie drops on 12th February.
As far as superhero movies go, 'Black Panther' is undoubtedly reigning - and it's not even out yet.
Marvel Studio's forthcoming feature film has already sold more advance tickets that any of its predecessors, all while receiving an overwhelming amount of widespread acclaim from critics.
And it appears the proof is in the pudding as the movie received an astonishing 100% rating during its debut on Rotten Tomatoes.
"Black Panther elevates superhero cinema to thrilling new heights while telling one of the MCU's most absorbing stories - and introducing some of its most fully realized characters." reads the site's critic's consensus.
Directed by Ryan Coogler, 'Black Panther' is based on the Marvel Comics character of the same name and stars a predominately black cast including Chadwick Boseman, Michael B. Jordan, Lupita Nyong'o and Daniel Kaluuya.
Watch the trailer below.
Labelled "groundbreaking" and "outstanding" by fans and critics alike, 'Black Panther' is Marvel's first film that doesn't star a white protagonist.
The soundtrack, which drops tomorrow (Friday 9th Feb.), has been executively produced by Kendrick Lamar and features the likes of SZA, The Weeknd, Travis Scott, Future and Khalid to name a few.
Three songs from the forthcoming album have already been released - K.Dot's collaboration with SZA 'All The Stars', 'Pray For Me' with The Weeknd and 'King's Dead', which features Jay Rock, Future, and James Blake.
Black Panther is set to be released in UK cinemas on 12th February 2018.