Blac Chyna Slams Tyga For Allegedly Not Paying Child Support
30 March 2017, 10:20 | Updated: 30 March 2017, 10:23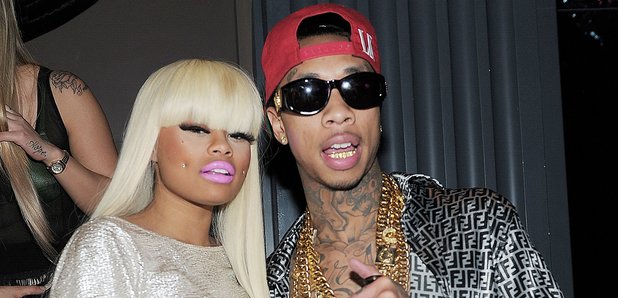 This is brutal.
Blac Chyna accused Tyga of failing to pay child support during a vicious rant on Snapchat last night.
The reality star, who has become known for her public outbursts, has turned her attentions to Tyga, with whom has a son, King Cairo Stevenson.
She attacked the rapper about his finances, child support and even questioned his sexuality.
"It's funny now to me," she began. "But when Tyga and side ni**a kicked me out !!! And they wanted to see me fail! lol And 2 grind from the dirt !!!!! No child support! Ni**a is like hoes ! So imma treat u like that ! Not paying Jenny ! Wow[.]"
Check out the full Snapchat rant below:
Following the rant, TMZ tracked down Tyga leaving a store in Los Angeles and asked him about his thoughts on the topic.
However the rapper chose to ignore the paparazzi and instead sped off in his yellow convertible Ferrari.
This is not the first time Tyga has been involved in financial troubles, with the rapper being accused of failing to pay rent in the past.
Blac Chyna and Tyga have been feuding since the rapper appeared to break off their engagement to start a relationship with Kylie Jenner in 2014.