Blac Chyna Admits She Is "Devastated" By Rob Kardashian's Revenge Porn Attack In New Interview - WATCH
10 July 2017, 19:08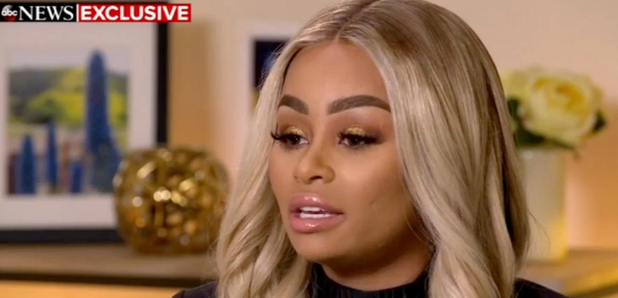 Chyna has spoken to ABC News about the drama.
Blac Chyna has revealed she is "devastated" by Rob Kardashian's revenge porn attack, in a new interview.
Speaking out for the first time since the dramatic incident, the reality star admitted the situation has taken an emotional toll on her.
"I was devastated, of course. I'm like, 'How could somebody, like, post these pictures of me?' " she told ABC News.
"This is a person that I trusted. I just felt betrayed."
Blac Chyna's ex-fiancee exposed naked pictures of her on Instagram last week, accusing her of infidelity, drug abuse and alcohol abuse.
"He doesn't respect me," Chyna continued. "So, if you can't respect me you have to respect the law.
Despite their rocky relationship, the pair documented their time together on the E! reality show Rob & Chyna – which showed the birth of their daughter Dream Renee.
Chyna, who was once best-friends with Kim Kardashian, claims that the Kardashian family have not contacted her since the incident
She also finally addressed suggestions that she dated Rob Kardashian to seek revenge on her former friends in Kardashian family.
"That's not even my character. I see all these things on the Internet and I don't even address it," she told ABC. "I was already Blac Chyna before the Kardashians."
During the lengthy interview, Chyna also reveals she has had Rob blocked from Instagram.
The reality star is currently pursuing legal action against Rob, with some suggestions that he may face criminal charges in the incident.