Blac Chyna Leaks Rob Kardashian's Phone Number On Twitter So He Won't "Text B*tches"
30 September 2016, 09:58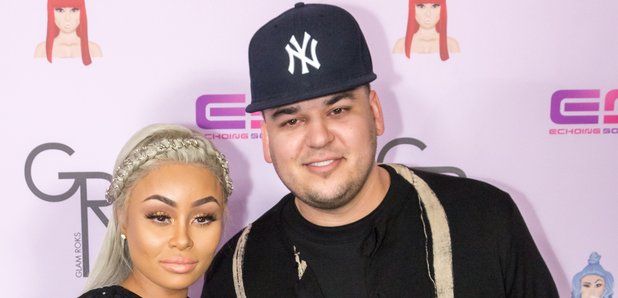 Chyna exposed her fiancee.
Blac Chyna appeared to tweet Rob Kardashian's personal phone number on Twitter during a furious argument between the couple.
The pregnant reality TV star, who is currently engaged to Rob, exposed his number to her 685,000 twitter followers last night.
"To assure your man is not texting no bitches, just tweet his number out," she said on Snapchat.
"How's that feel Rob? How ya feel?...Get your number changed, thank you."
Robert Kardashian Number. (818) 317-5131 !

— Blac Chyna (@BLACCHYNA) September 30, 2016
Rob appeared to be standing right next to her at the time she sent the tweet.
She added: "To all these females wanna keep texting his phone 'cause they had his number before, talking about 'you good? You and Chyna good?' Naw, we good. We good. We straight. All right."
Ironically, Rob Kardashian tweeted out Kylie Jenner's personal phone number twice this week.
Rob was apparently angry that Jenner didn't invite Blac Chyna to a baby shower.