Blac Chyna Leaves Rob Kardashian & Takes Baby Dream Following Embarrassing Instagram Hack - WATCH
19 December 2016, 10:17 | Updated: 19 December 2016, 10:30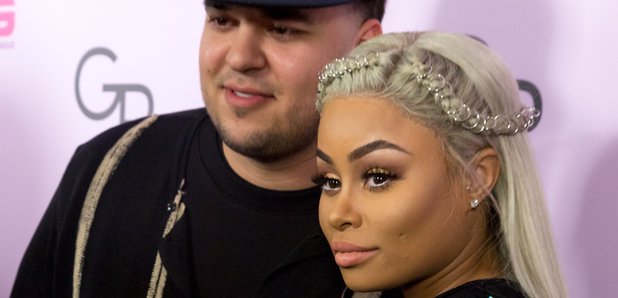 Watch the dramatic incident on Snapchat.
Blac Chyna appears to have split from Rob Kardashian after an Instagram hack exposed the reality star of using him for fame.
The dramatic incident was played out on Snapchat, with Rob Kardashian showing that Chyna "took" their child Dream Kardashian and all the food in his house.

Blac Chyna apparently left after she was "exposed" by a hacker on Instagram, who shared conversations with her lawyer, Young Thug and even Jaden Smith.

After Blac Chyna's conversations were leaked online, Rob Kardashian responded with an emotional Instagram post of his own.
"Sorry to be so open but I'm not feeling so good after seeing Blac Chyna's messages about me and what her plans were," he wrote.
"I have never been this heartbroken in my life."

Chyna later confirmed her Instagram account was hacked in a new video. But didn't mention leaving Rob.

Since the dramatic moment, fans and celebrities have been reacting to the news on social media, with some sympathising with Rob and others claiming the whole incident is a publicity stunt.
The Game is clearly supporting Rob throughout the drama.

Rob Kardashian and Blac Chyna were in the process of planning their upcoming wedding.
Is Blac Chyna and Rob Kardashian's break-up genuine?