Blac Chyna Speaks Out After "Pulling Out A Knife" On Her Hairdresser During Assault
13 May 2019, 10:19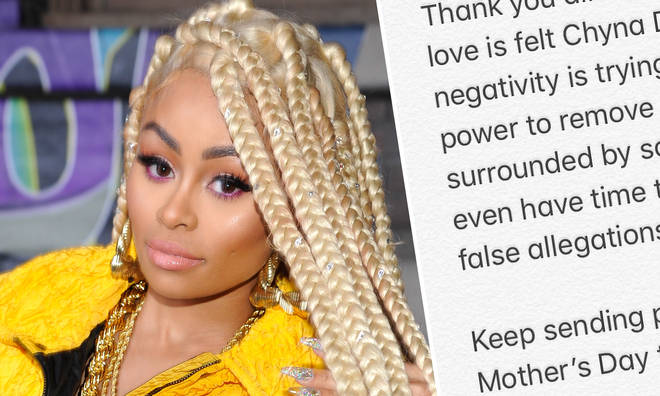 The 31-year-old has released a statement in response to reports claiming she assaulted her hairdresser during a heated agreement over a payment.
Blac Chyna has addressed reports claiming she "pulled out a knife" on her hairdresser during a heated argument over the weekend.
According to TMZ, the reality star appears as a named suspect on an assault with a deadly weapon report following an altercation at her San Fernando Valley home in the early hours of Saturday morning.
Chyna, who celebrated her 31st birthday on the day of the fight, has since labelled the allegations as "false," while thanking her followers on Instagram for their support.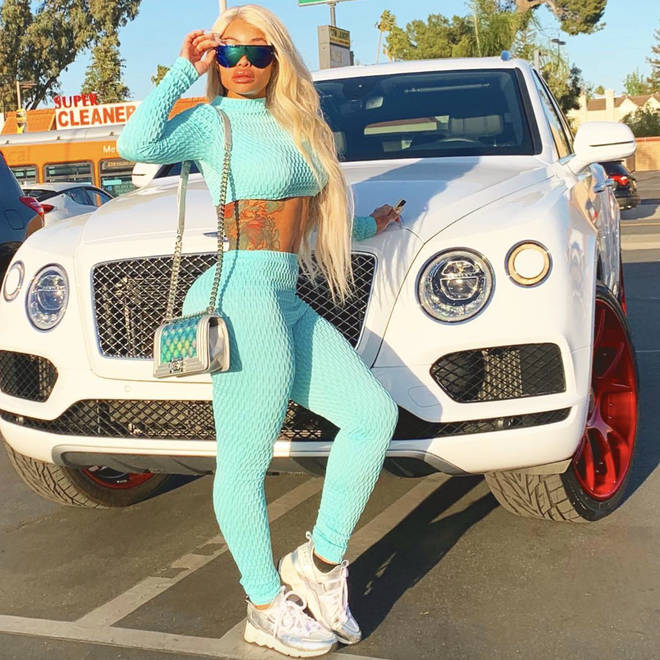 "Thank you all for the birthday wishes! The love is felt Chyna Dolls," she began, before addressing the alleged incident.
"Although the negativity is doing everything in his power to remove my joy, I'm happy and surrounded by so much joy that I don't even have time to indulge in the hate and false allegations."
"Keep sending positive vibes," she wrote, before sending well wishes to her fellow mothers. "Happy Mother's Day to all my queens. Love and light!"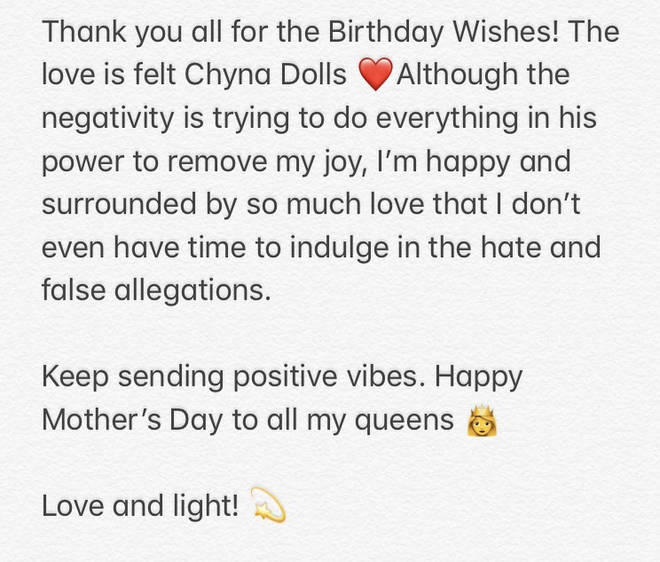 According to reports, Chyna's hairdresser allegedly asked the reality star for a payment she was owed, before Chyna threatened her with a knife. The hairdresser is said to have thrown "soda cans" at Chyna's car as she left the property.
Chyna's 6-year-old child, King - whom she shares with Tyga - was allegedly present during the altercation, and family services are expected to do a welfare check "at the very least."
Back in January, police were called to Chyna's home following reports of an altercation with her makeup artist. They were also called to investigate claims of neglect of her daughter, Dream, whom she shares with Rob Kardashian.