Blac Chyna Drops Lawsuit Against All Of The Kardashian Sisters Except For One
16 November 2017, 12:55 | Updated: 16 November 2017, 12:56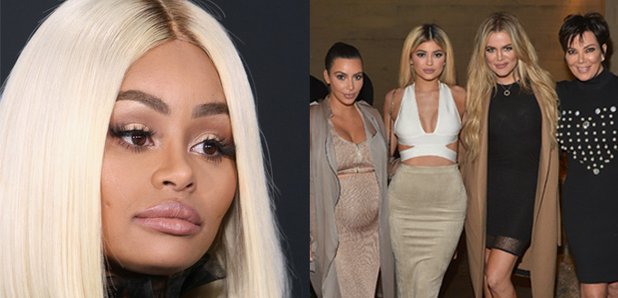 This is surprising...
Blac Chyna has reportedly dropped her lawsuit against all but one of the Kardashian-Jenner sisters.
According to TMZ, the social media star is filing to remove four of the siblings from the legal battle, which sees her accuse the famous family of getting her reality TV show cancelled.
The report states that Kim has been left in the lawsuit alongside Chyna's ex Rob and their mother, Kris Jenner.
The court documented obtained by the site detail that Khloe and Kourtney Kardashian, as well as Kendall and Kylie Jenner have been excluded from the lawsuit.
However, Chyna has listed "Does 1-100" as defendants in the fine print, which means that she could add people to the lawsuit at a later date.
Chyna's attorney, Lisa Bloom, released a statement to Us Weekly on Wednesday regarding the situation.
"We recently filed an amended complaint to narrow the issues and parties in the case, which is about slut shaming, revenge porn, and killing Chyna's show after she broke up with Rob," she said.
"We will continue to aggressively fight for Chyna's rights as the case proceed."
The mother-of-two is currently suing the family for conspiring to sabotage her reality show and causing her a great deal of pain over an alleged domestic violence incident in April.
Meanwhile, Chyna is rumoured to have moved on from her former flame with rapper Playboi Carti after being spotted together on multiple occasions.