Watch How Blac Chyna Reacted When A Reporter Asked Her About Tyga And Kylie Jenner
11 June 2015, 12:17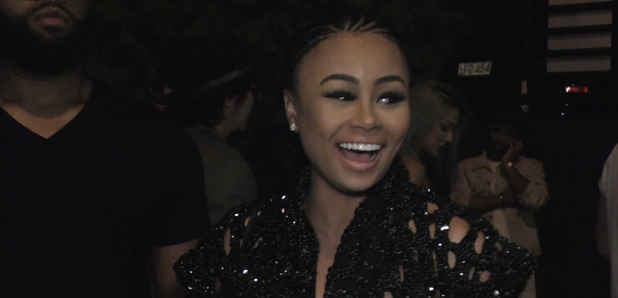 She seems to have forgotten who is he.
Blac Chyna threw some shade on her ex Tyga while answering questions from reporters outside of a club this week.
The model, who has son King Cairo Stevenson with the 'Rack City' rapper, seems to have forgotten all about the man she was once engaged to. When hisname came up she feigned ignorance, asking "Who?" before repeating, "Who's that?".
Skip forward to 3.20 below to hear Chyna's hilarious comments.
One daring photographer asked her if Tyga's current girlfriend Kylie Jenner would copy "that a** pic" she posted earlier in the day, to which Chyna bursts out laughing and rolls her eyes.
Tyga and Kylie Jenner have reportedly been seeing each other for some months now, Tyga was even spotted sporting a tattoo of the Kardashian-Jenner sister's name.