Bishop Nehru Talks Working With Disclosure, Jay Z And Drake, Plus Tupac.
7 April 2014, 12:45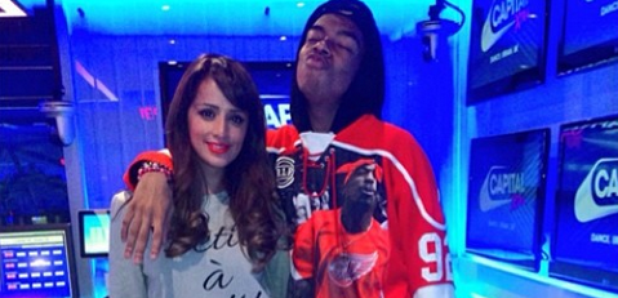 Up and coming American rapper and producer Bishop Nehru dropped by the Capital XTRA studios on Saturday 5th April to catch up with Max on The Weekend Sessions.
The two spoke about the 17-year-old's rise to fame and what it was like working with Disclosure on his new song 'You Stressin', plus Max found out what Bishop's thoughts are on Hov and Drizzy's recent beef.
1. Bishop Nehru talks being in England, and how it's different from America.
2. Bishop Nehru talks what it was like working with Disclosure, and being 17.
3. Bishop Nehru talks about the kind of girls he's into.
4. Bishop Nehru comments on Drake and Jay Z's recent beef.