Listen To Biggie Smalls Rap Over Drake & Future's 'Where Ya At'
10 March 2016, 16:33 | Updated: 10 March 2016, 17:27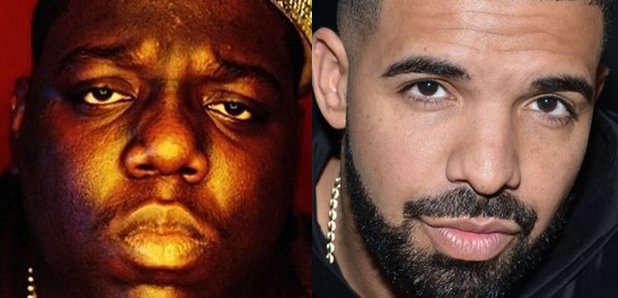 This is epic.
To honour the 19th anniversary of the Notorious B.I.G.'s untimely death, Mick and Chi Duly have combined the rapper's biggest verses over producer Metro Boomin's biggest beats.
The 'Ready To Boom' mix features memorable B.I.G. verses over modern production like Drake and Future's 'Where Ya At' and Kanye West's 'Father Stretch My Hands Pt. 1'.
Listen below:
(Warning: This mix contains strong language that some people may find offensive.)
"We thought it would be cool to remix Biggie with a very contemporary vibe and kind of trap him out a little bit," Mick told Highsnobiety.
"We wanted to introduce him to a new audience so they can appreciate his genius, too."
Meanwhile, the investigator behind Hip Hop documentary 'Murder Rap' has suggested that Biggie's mother Voletta Wallace knows that Diddy was involved in his murder.
Detective Greg Karding claims that Suge Knight hired Bloods gang member Wardell "Poochie" Fouse to kill the Hip Hip legend after Diddy had Tupac killed.