Is This What Beyonce & Jay Z Really Think Of Kanye West's Hospitalisation?
29 November 2016, 13:55 | Updated: 29 November 2016, 14:32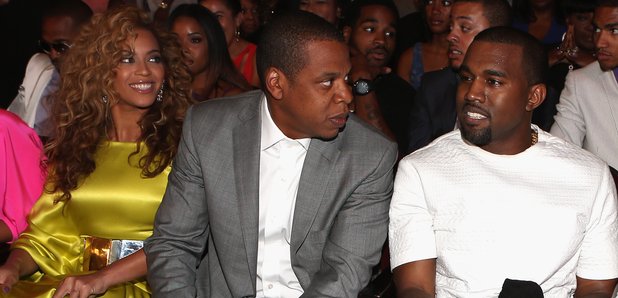 The Hip Hop families are reportedly feuding.
Kim Kardashian is reportedly deeply hurt by Beyonce and Jay Z's reaction to Kanye West's hospitalisation.
Yeezy was handcuffed and taken to UCLA Medical Centre for treatment last week, however the superstar couple are yet to make contact since his breakdown.
"Kim is stunned and hurt that Jay Z and Beyonce haven't reached out at all," a source close to the West's told In Touch Weekly.
"No texts, emails, and Kim even has possession of Kanye's cell phones. Kanye isn't allowed access to cell phones, tablets or laptop computer."
Before Kanye was hospitalized, the rapper hit out at Beyonce and Jay Z live on stage in Sacramento.
He claimed Queen Bey refused to perform at the MTV VMAs if she didn't win an award and also begged Jay Z not to send killers for him.
However a source close to the Jay and Bey claim that they are actually respecting Kanye's privacy as he recovers from his paranoia and depression.
"Jay Z and Beyonce are doing everything they can to respect Kanye [West]'s privacy during this challenging time," a source told Hollywood Life.
"Friends of Jay have been texting, asking Jay about Kanye and yet despite everything, Jay is being quiet about Kanye's condition."
Meanwhile, there is still no date on Kanye West coming home from hospital.
The rapper is reportedly still in a bad state following his breakdown.