Young Thug Releases Drake-Produced Album 'Beautiful Thugger Girls' - LISTEN
16 June 2017, 11:51 | Updated: 16 June 2017, 11:53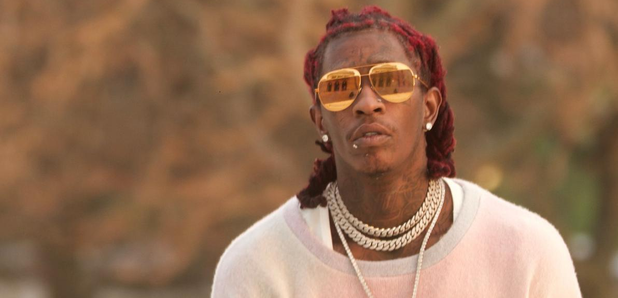 Stream Young Thug's new album in full.
After months of teasing, Young Thug has released his brand new album 'Beautiful Thugger Girls'.
After appearing on the UK legs of Drake's 'The Boy Meets World' tour, Thugger has allowed the Canadian rapper to executively produce his latest album, alongside London on Da Track, and Wheezy.
The 14-track LP, which was inspired by Young Thug's finacee Jerrika Karlae, boasts are star-studded feature list including Snoop Dogg, Future, Lil Durk and more.
Listen to 'Beautiful Thugger Girls' below:
Interestingly, the Atlanta rapper shows off his singing skills on his new album, following in the footsteps of Drake.
Thugger has also collaborated with his former rival Future on a song called 'Relationship'.
Young Thug initially surprised fans with the album announcement on Twitter in April.
"@Drake will be EP'n my singing album," tweeted Thugger. "Singing to only my type on this project…'rika."
Stream and download Young Thug's new album above.