ASAP Rocky Premieres His Remix Of Drake's 'Wu Tang Forever'
18 January 2016, 13:21 | Updated: 25 January 2016, 17:35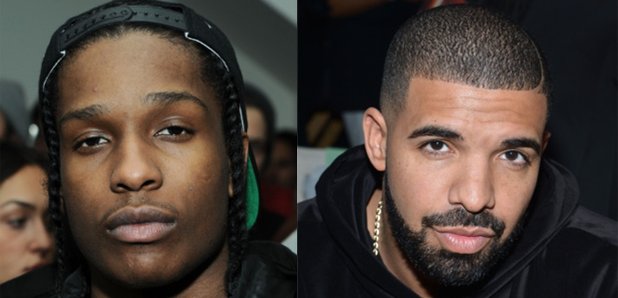 Rocky has remixed Drizzy's album track.
ASAP Rocky has debuted his own remix of Drake's 2013 song 'Wu Tang Forever', taken from 'Nothing Was The Same'.
The New York rapper boasts about his 'jiggy' lifestyle over the moody track, which was surfaced by ASAP Mobs' 'Cosy Boys'.
"Know this sh*t is yours when you do a world tour all off a mixtape / You know this sh*t is yours when your face on every magazine cover, every page," he raps.
Listen below:
Drake and ASAP Rocky reportedly shot a video for the collaboration back in January 2014.
However for reasons unknown, the clip was never released.
Meanwhile, ASAP is currently preparing for the first-ever ASAP Yams Day on 18th January.
The rapper is also recording his next project 'Cosy Tapes', which is inspired by his late mentor and friend ASAP Yams.