A$AP Rocky Throws Serious Shade At Rita Ora On New Album Track 'Better Things'
26 May 2015, 11:24 | Updated: 25 January 2016, 17:37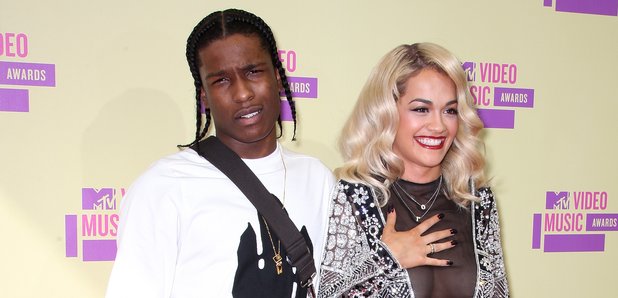 But Twitter is really confused as to why.
Everyone is still getting familiar with A$AP Rocky's new album 'At.Long.Last.A$AP,' which has just dropped - one week ahead of schedule.
But one lyric on A$AP's second studio album instantly stood out, as it features a particularly personal diss aimed at Rita Ora.
On the second verse of album track 'Better Things', the A$AP mob chief takes aim at the 'New York Raining' singer, saying that she has a "big mouth."
"I swear that b**** Rita Ora got a big mouth/ Next time I see her might curse the b**** out/ Kicked the b**** out once cause she b****ed out," he raps on the song.
It's unknown what exactly went on between A$AP and Rita to cause such a public diss, but speculation on social media suggests the two have hooked up in the past.
Lmaoo why Asap Rocky taking shots at Rita Ora??

— jaywop (@Olufemi_J) May 26, 2015
What happened between asap rocky and rita ora

— rina (@rinaramaj) May 26, 2015
ASAP rocky kinda mean for that Rita Ora verse.. Not needed lol

— Oyinkan Z.A. (@OAdeshoye) May 26, 2015
Googling "Rita Ora x Asap Rocky" trying to decipher what went down. where the hell is @RapGenius when u need them #BetterThings

— scott vener (@brokemogul) May 26, 2015
'At.Long.Last.A$AP', Rocky's second album dropped last night, a week before its planned release date. Rita Ora also recently announced her second album, dropping the first single 'Poison' last week.