ASAP Rocky Debuts New ASAP Yams Tribute 'Yambourghini High'
1 December 2015, 10:54 | Updated: 25 January 2016, 17:35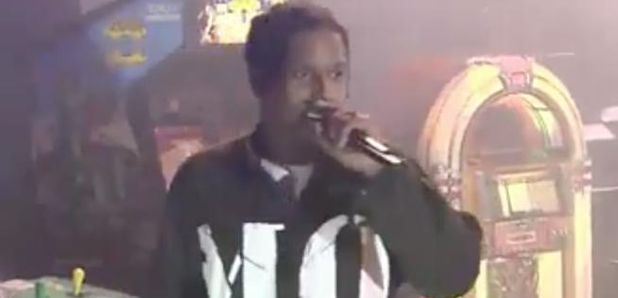 The rapper is reportedly working on a tribute album.
ASAP Rocky has unveiled a new song called 'Yambourghini High', which is inspired by the late ASAP mob member Yams.
The rapper previewed the song at Hong Kong's recent Clockenflap Festival.
The song starts around the 0.55 second mark. Watch below:

"Yambourghini High/ Lambo by the crib/ This is how it is/ This is how we live," he raps over the wavy track.
ASAP Yams, who co-founded ASAP Mob in 2007, died in January 2015 from an accidental drug overdose.
Rocky is also reportedly working on a posthumous ASAP Yams album.
Watch the performance above.