Ameriie Talks New Single 'What I Want,' Rihanna's Dress And More On Capital XTRA
9 June 2014, 11:34 | Updated: 9 June 2014, 11:45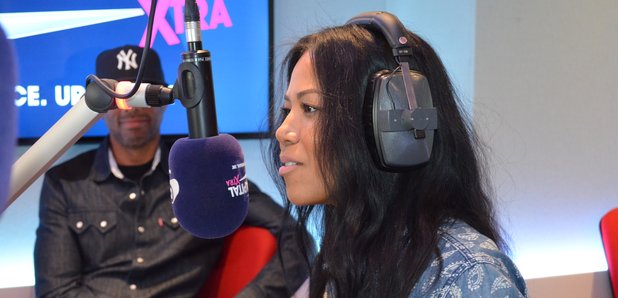 Listen to the highlights from Max's interview with Ameriie on Capital XTRA.
Ahead of the release of her new single 'What I Want' Ameriie dropped by the Capital XTRA studios to catch up with Max on The Weekend Sessions.
The '1 Thing' singer discusses everything from her classic single 'Why Don't We Fall In Love,' Rihanna's nude dress and the Kimye wedding!
Catch up on all the highlights below.
Ameriie talks about her classic song 'Why Don't We Fall in Love':
Ameriie talks about marriage and her wedding vs Kimye's:
Ameriie gives opinion on Rihanna's nude dress:
Ameriie plays Swerve with Max:
Ameriie gives some relationship advice for the ladies: