Amber Rose Wants To Get Back With Wiz Khalifa: "He's The Love Of My Life"
24 April 2015, 09:05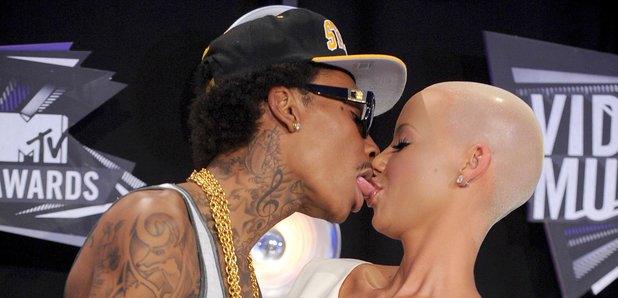 Could a reunion be on the cards?
Amber Rose has re-iterated her desire to get back together with her husband Wiz Khalifa.
The couple, who have a child together, split last year, but in recent weeks the model has made it clear that she wants to reunite with the rapper.
Now in an interview with MailOnline during her ongoing UK tour, Amber said: "We're not back together but ideally I would like to. He's the love of my life and we have a beautiful kid together but right now we're just dating other people.
She added: "We're working on our friendship and co-parenting for Sebastian which is the most important thing."
Amber Rose is currently on a UK tour.