Amber Rose Just Publicly Declared That She Wants To Get Back With Wiz Khalifa
3 April 2015, 14:34 | Updated: 3 April 2015, 14:36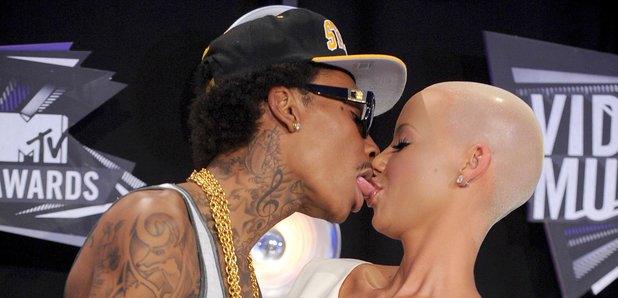 "I'm sick of putting on a front like I'm happy without him. I'm not. "
Amber Rose has publicly announced that she still loves Wiz Khalifa and wants to get back with him.
The couple, who have a two year old son called Sebastian aka 'Bash' together, got married in July 2013 but split up in September last year after rumours of infidelity.
In a recent Instagram post Amber declared that she still loves Wiz, claiming her heart "still beats for him every single day."
"We went wrong somewhere and even if we never ever get back together (Even tho I pray, dream and hope we do) he will forever be the love of my life," the model wrote.
In the open love letter Amber went on to exclaim that she is sick of acting like she is happy without him when she isn't.
Read the full thing above.