Akala's GMB Knife Crime Debate With Piers Morgan Praised On Social Media
18 March 2019, 12:18 | Updated: 18 March 2019, 12:31
Akala joined Good morning Britain hosts Piers Morgan and Susanna Reid to discuss the UK's growing concerns around knife crime.
For most people it's no secret that rapper, author and all-round activist Akala is an incredible public speaker, but his latest appearance on Good Morning Britain has seen him win plenty of praise for his attempts to speak on the public's panic around knife crime.
Akala made a number of points during the interview, including raising the issue that race only becomes a factor in the conversation around knife crime when the perpetrators of crime are non-white and provided a number of examples, which Piers Morgan agreed with.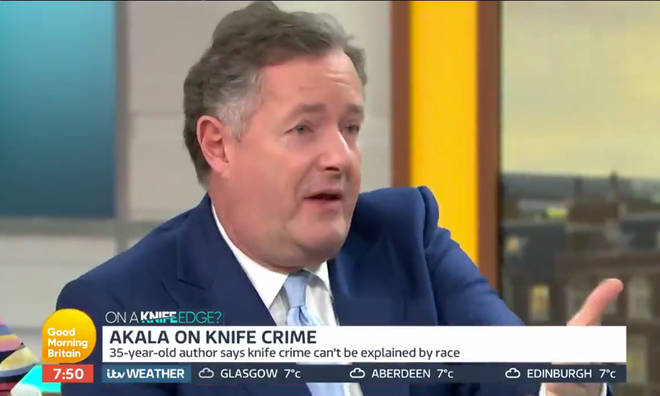 As you can see in the video above, Akala's calmness and knowledge around the topics in which he speaks ensures his points are well-made and really hit home, something which has earned him huge praise across social media following the interview.
One user wrote, 'Akala is so important for our culture, someone that can express their views intellectually and passionately without being labelled 'angry', whilst another wrote, 'Akala went on GMB and Piers Morgan suddenly found decorum. That way'.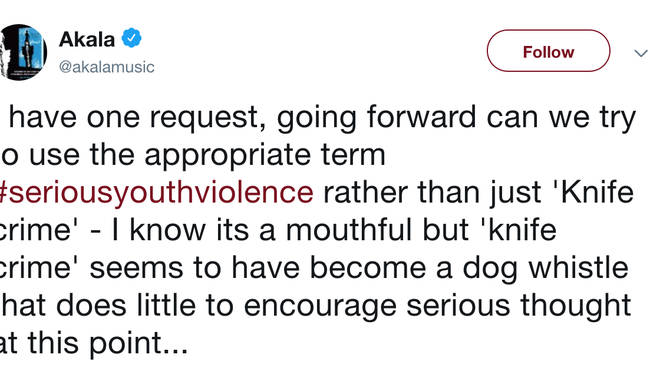 On his Twitter account, Akala later asked to change the conversation from being solely around knife crime to serious youth violence in general.
He wrote, "I have one request, going forward can we try to use the appropriate term #seriousyouthviolence rather than just 'Knife crime' - I know its a mouthful but 'knife crime' seems to have become a dog whistle that does little to encourage serious thought at this point..."
This won't be the last time Akala is called on to articulate a serious issue to a mass audience and it seems he just gets better and better at it every time we see him.
> Download Our Free App For All The Latest Music News!