A New Aaliyah Biopic Is Being Made With Zendaya Coleman As The Lead
17 June 2014, 10:14 | Updated: 17 June 2014, 10:25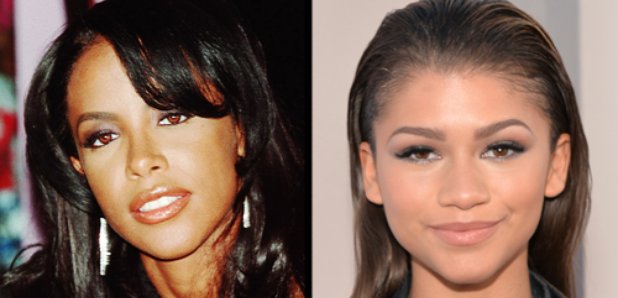 The biopic comes 13 years after the 'Try Again' singer's death.
It's been announced that a new Aaliyah biopic, tentatively titled 'Aaliyah: Princess of R&B' is in the works.
Starring as the 'More Than A Woman' singer, who tragically died in an airplane accident in 2001, age just 22, is Disney Channel star Zendaya Coleman.
The film will be based on Christopher Farley's best-selling autobiography 'Aaliyah: More Than A Woman' and air on Lifetime.
17-year-old Zendaya tweeted about her excitement at being cast to play "one of [her] biggest inspirations."
She's been an inspiration and influence in my whole career, her talent still shines brighter then ever, all I wanna do is honor her

— Zendaya (@Zendaya) June 16, 2014
Show how much she accomplished in only 22 years....she's beautiful inside and there will never be another Aaliyah, I just hope to share her

— Zendaya (@Zendaya) June 16, 2014
beautiful story, and make her proud up in heaven #babygirl #forever #OneInAMillion

— Zendaya (@Zendaya) June 16, 2014
There's been no release date for the biopic as of yet, but keep your eyes peeled for more details soon.