21 Savage Just Paid For The Funeral Of A 3-Year-Old Boy Killed In Drive-By Shooting
9 April 2018, 11:51 | Updated: 9 April 2018, 11:56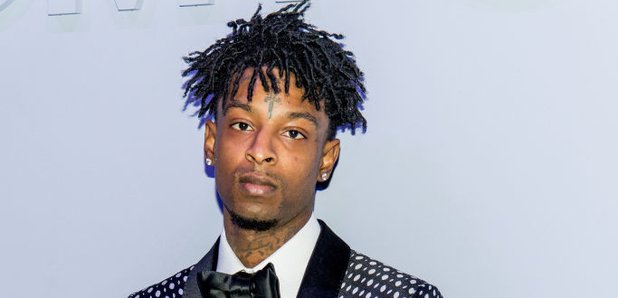 T'Rhigi Diggs was fatally shot on Easter Sunday.
21 Savage has covered the funeral costs for T'Rhigi Diggs, a 3-year-old boy who was killed during a drive-by shooting on Easter Sunday.
T'Rhigi's mother, Roshonda Craig, told The Atlanta Journal-Constitution that the rapper is a family friend, adding that the offer was touching and "a weight off the family."
Diggs was shot in the chest as his mother grove past a gas station in DeKalb County, Georgia. Craig said she saw people holding paintball guns before hearing someone fire a real gunshot.
According to PEOPLE, Savage "didn't want anybody stressing over arrangements for a funeral", which took place on April 7th. Diggs had celebrated his 3rd birthday just two days before the fatal shooting.
Mourners are now lighting candles for 3-year-old T'Rhigi "Ralo" Diggs. @wsbtv pic.twitter.com/3ylxqqwm0Q

— Justin Wilfon (@JustinWilfonWSB) 7 April 2018
"My baby was sleeping in the backseat when I saw the car come past," Craig told WSB-TV. "I saw a paintball gun, but then I heard a real gun. When I heard the gunshot, my baby started crying,"
"I didn't know my baby was shot. I was thinking maybe he just woke up [and] the gunshot scared him."
Lt. Lonzy Robertson, the spokesman for DeKalb County police, told the AJC, "We're still trying to piece together exactly what happened. The gas station did get sprayed with paint balls about the same time."
Savage has himself been associated with so-called 'paintball wars', a recent fad sweeping Atlanta, but police do not believe the shooting had anything to do with the rapper.
Following the tragic news, 2 Chainz - who has a son around the same age as Diggs - took to Instagram to offer his condolences to the family.
"This young king was killed inna drive by shooting yesterday in Decatur, frankly I'm just appalled man," he wrote, "How you kill a 3 year old bru ????? How ???"
A Go Fund Me page has also been created to support the family of T'Rhigi.