Watch The Cyphers From The 2014 BET Hip-Hop Awards
15 October 2014, 17:31 | Updated: 29 October 2014, 10:40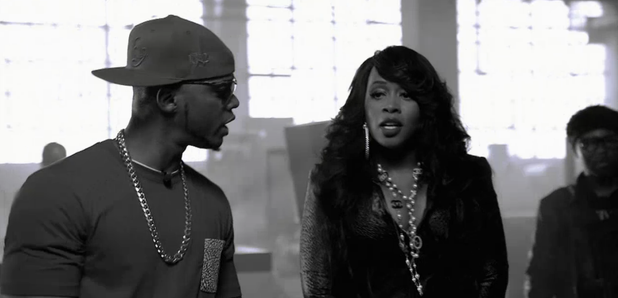 Remy Ma, Papoose, Wiz Khalifa, Juicy J and more give some epic freestyles.
Last night wasn't just about Drake and DJ Mustard cleaning up at the 2014 BET Hip Hop Awards, just as important was the highly anticipated annual 'Cyphers.'
This year DJ Premier was on the decks while Taylor Gang crew, Logic, Kevin Gates, Lil Mama, G-Eazy and many more took the mic for some epic freestyles.
A stand-out moment came from Remy Ma and Papoose, who managed to name check almost every celebrity couple you can think of including Jay and Bey, Kanye and Kim and eve the President and The First Lady.
(Warning: these videos contain language that some people may find offensive.)
Taylor Gang: Tuki Carter, Berner, Chevy Woods, Ty Dolla $ign, Juicy J, and Wiz Khalifa:
Remy Ma, Papoose, Jarren Benton and Corey Charron:
David Banner, King Los, Treach, Snow Tha Product and Vic Mensa:
Lil Mama, Dee-1, O.T. Genasis, Logic and Detroit Che:
Kevin Gates, Loaded Lux, G-Eazy and O.T Genasis
The Cyphier live with DJ Premiere, Arsonal, Couture, Calicoe and Murda Mook