The Ultimate Road Trip Playlist: 19 Essential Urban Tunes For Your Journey
7 August 2017, 12:58 | Updated: 11 September 2017, 15:04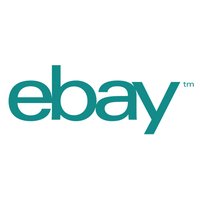 Promoted by eBay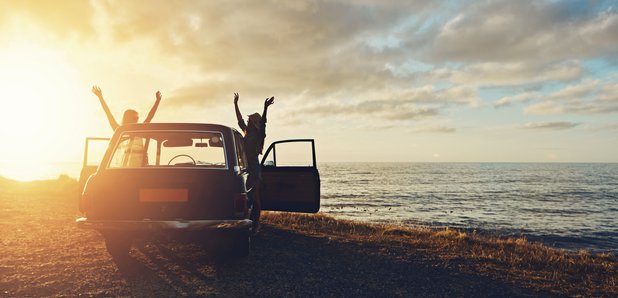 From Drake and Future to Bryson and Rihanna, your favourite artists are on hand to soundtrack your road trip from beginning to end. Pack a bag, get going and start the party!
Snacks? Check. Sat nav? Check. A playlist full of bangers guaranteed to get you seriously hyped for your journey? Double check.
It's time to hit the road with your best mates, but before you leave, make sure you reach for that aux cord, plug in these tunes and turn them up (responsibly) loud!
We've enlisted the help of your favourite artists including Future, Rihanna, Stormzy, Kendrick, Chance and more to accompany you.
Hit play to start your ultimate road trip playlist.
DJ Khaled Feat. Rihanna & Bryson Tiller - 'Wild Thoughts'
What better way to kick off your journey than with this star-studded bop.
Calvin Harris Feat. Frank Ocean & Migos - 'Slide'
Another chart-topping trio are here to serve up some serious summer vibes.
Future - 'Mask Off'
There's no mistaking Future's best-charting song - no 2017 playlist would be complete without it.
Kendrick Lamar - 'HUMBLE'
It's time for K. Dot to bring you back down to earth with this reality check. Big tune!
Bryson Tiller - 'Run Me Dry'
R&B crooner Bryson pairs smooth vocals with a stripped back, island-vibe backdrop for this catchy track.
Yungen Feat. Yxng Bane - 'Bestie'
Brit rappers Yungen and Yxng Bane have perfected the island-summer sound with this laid-back tune.
Chance The Rapper Feat. 2 Chainz & Lil Wayne - 'No Problem'
Time to get your mood elevated to the very top with this massive tune from Chance and co.
Mura Masa Feat. Desiigner - 'All Around The World'
Fresh from the release of his debut album, Mura Masa has teamed up with Desiigner for this fresh tune.
WizKid Feat. Drake - 'Come Closer'
Everybody's favourite OVO Sound hitmaker and chart-topper Wizkid have linked up for this summer banger.
Post Malone Feat. Quavo - 'Congratulations'
Post Malone is toasting to life in this mega
celebratory anthem.
Skepta - 'Shutdown'
A classic from last years Mercury Prize winner. This will never get old!
J Hus - 'Did You See'
Fresh from his Mercury Prize nomination, J Hus is still riding the wave of this summer smash.
Mabel Feat. Kojo Funds- 'Finders Keepers'
Rising star Mabel provides the perfect setting for your trip with her angelic vocals.
Migos Feat. Lil Uzi Vert - 'Bad and Boujee'
As one of the biggest Hip-Hop songs of 2017 so far, 'Bad and Boujee' couldn't NOT be featured on this playlist.
Rihanna Feat. Drake - 'Work'
Sit back and watch everyone lose it when the first four notes of this iconic tune play out of the speakers.
Stormzy - 'Big For Your Boots'
You can't NOT belt out this banger by the nations favourite Grime MC.
Not3s - 'Addison Lee'
Not3s' huge breakout song is taking the charts and clubs by storm - and it's pretty clear. BIG tune!
French Montana Feat. Swae Lee - 'Unforgettable'
French and Swae form the ultimate dream team with this infectious, harmony-driven song.
DJ Khaled Feat. Justin Bieber, Chance The Rapper, Qauvo & Lil Wayne - 'I'm The One'
We started with him, so it's only right that close our playlist with another DJ Khaled banger!
Planning a roadtrip with your friends this summer? Hit this link for a chance to win £1000 to spend on everything you need to make it happen, from in-car sound systems and DVD players to phone chargers and aux cords.