Mura Masa Teams Up With Desiigner For New Song 'All Around The World' - LISTEN
17 May 2017, 10:15 | Updated: 17 May 2017, 10:19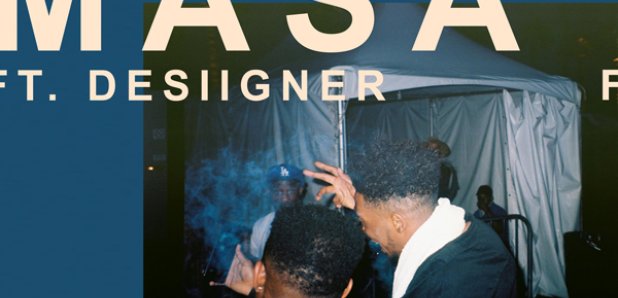 The British producer is set to drop his self-titled debut album in July.
Mura Masa has dropped his hotly-anticipated collaboration with Desiigner, entitled 'All Around The World'.
The British producer premiered his new track at Coachella back in April, with the rapper joining him on stage for an energetic performance.
Infusing electronic beats with slick trap sounds, Mura Masa provides the perfect backdrop for Desiigner's auto-tuned ad-libs.
Listen to 'All Around The World' below:
"This goes for all around the world, til the world is gone / This goes all around the world, so we carry on" sings the 'Panda' hitmaker.
'All Around The World' is the fifth track we've heard from Mura Masa's upcoming self-titled debut album.
The Guernsey-born producer, real name Alex Crossan, has previously released hits including the chart-smashing 'Love$ick' featuring A$AP Rocky, and 'Firefly' featuring NAO.
Crossan recently unveiled some visuals for the album on Instagram.
'Mural Masa' is set for release on 14th July.