Laidback Luke's 500k Mix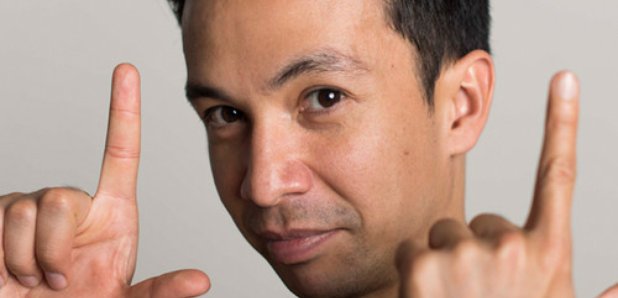 Turn the volume up and join Luke as he celebrates hitting 500,000 likes on Facebook.
If 500k likes on Facebook isn't a good reason to celebrate, then what is! Laidback Luke has just dropped a special milestone mix to mark the achievement.
Peppered with a series of his own productions and remixes, Luke's 500k mix also features the massive 'Thinking About You' by Calvin Harris and Rita Ora's '(How We Do) Party'.
Tracklisting:
Savoy ft. Heather Bright – We Are The Sun (Laidback Luke Remix)
Laidback Luke & Angger Dimas ft Polina – Night Like This (Main Mix)
Wallpaper – Good 4 It (Laidback Luke goes Melbourne Remix)
Da Hool – Meet Her At Love Parade (Laidback Luke Bootleg)
Calvin Harris – Thinking About You (Laidback Luke Remix)
Justin Timberlake – Suit And Tie (Laidback Luke Bootleg)
Karmin – Hello (Laidback Luke Remix)
Major Lazer – Sweat (feat. Laidback Luke & Ms. Dynamite)
Yolanda Be Cool ft Arame – Before Midnight (Laidback Luke Remix)
Dragonette – Let it Go (Laidback Luke Remix)
Laidback Luke & Lee Mortimer – Strobelight
Congorock – Ivory (Laidback Luke Edit)
Chuckie & Junxter Jack – Make Some Noise (Laidback Luke Remix)
Pullover – Pullover (Laidback Luke Remix)
Rita Ora – How We Do Party (Laidback Luke remix)
Robin Thicke ft Pharrel & T.I. Blurred Lines (Laidback Luke Remix)
Austin Leeds ft Jason Caesar – Close Your Eyes (Laidback Luke Remix)
Shapeshifters – Chime (Laidback Luke Remix)
Martel Ricochet – (Laidback Luke Remix)
Alexander Technique & Disco Killah ft Luca Masin – Skyscraper (Laidback Luke Remix)
Laidback Luke – Cambodia
Example & Laidback Luke – Eutopia
Martin Solveig & The Cataracs- Hey Now (Laidback Luke Remix)
Steve Aoki ft Lil Jon feat. Chiddy Bang – Emergency (Laidback Luke Remix)
Laidback Luke ft Majestic – Pogo
Laidback Luke & Hardwell – Dynamo
Laidback Luke, Dimitri Vegas & Like Mike – MORE (Club Vocal Mix)