Missy Elliott Drops New 'I'm Better' Remix Featuring Eve, Lil' Kim, & Trina - LISTEN
24 May 2017, 15:06 | Updated: 24 May 2017, 15:44
Missy Elliott - I'm Better Remix feat. Eve, Lil Kim & Trina [Official Audio]
04:30
Missy recruits some of the biggest ladies in Hip-Hop for her new empowering anthem.
Missy Elliott has dropped the new remix for her single 'I'm Better' featuring Eve, Lil' Kim and Trina.
The Hip-Hop star has enlisted the help of her fellow rap divas for an empowering, anthem rework of her original Lamb-produced tune.
"You cannot be me, no, never / Ain't gotta explain why I'm better" spits the legendary rapper.
Listen to 'I'm Better (Remix)' above: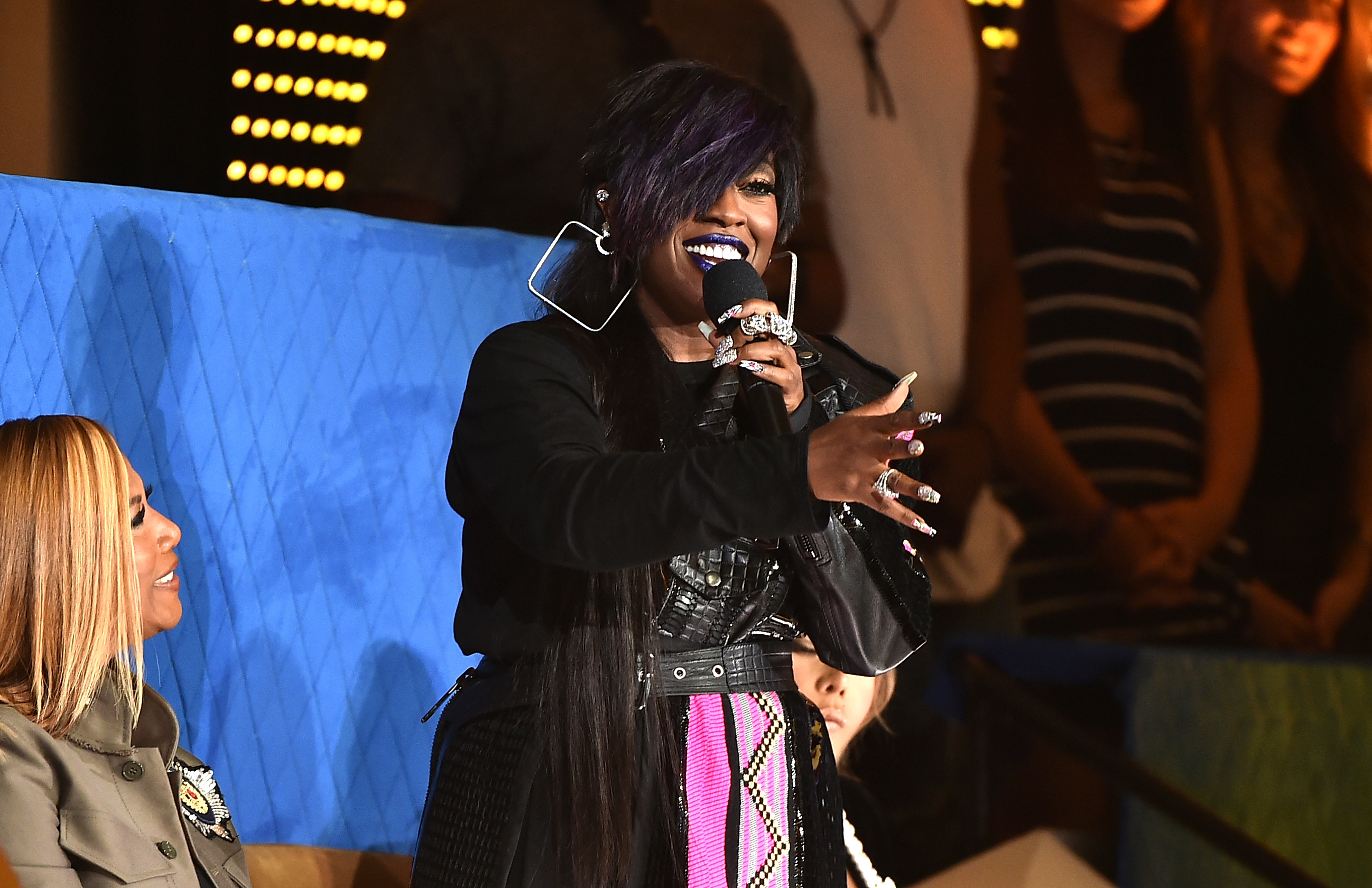 "My heart is so icy, if I walk outside in the summertime / I just might change the weather" raps Lil' Kim before Trina steps in.
"I set the bar and them b**ches only settin' trends / I put the pressure on them" the icon spits.
Eve then enters for the finale, rapping "March to the beat of my own drum / Philly to London conundrum".
The original version of 'I'm Better' was released back in January, and was followed by an equally attitude-filled music video.
Missy's star-studded remix is set to be followed by the rapper's upcoming documentary, which was previewed earlier in the year.