Ice Cube Drops Epic New Track 'Only One Me' - LISTEN
2 June 2017, 11:10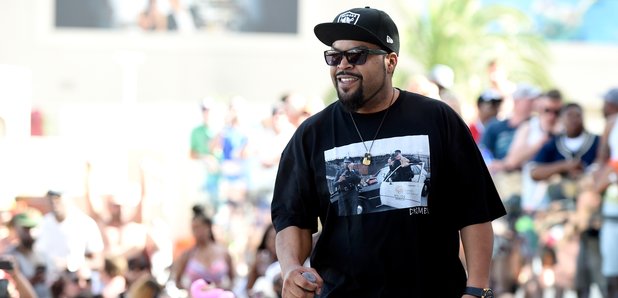 There's only one Ice Cube!
Ice Cube has dropped his new single 'Only One Me', taken from the upcoming 25th anniversary edition of his iconic 'Death Certificate' album.
The rapper continues to confirm his legacy as one of Hip-Hop's finest as he spits about his influence in Gangsta Rap and the artists he has inspired, as well as those who inspired him.
"Taught Tupac how to keep it gangsta," he raps. "Showed Biggie Smalls how to release his anger / Who came before me? Melle Mel, Ice-T / King T, KRS, and the homie Chuck D,"
"P.E., DMC, ni**a, know your history / If Cube ain't top 3 then you's a bitch to me."
Listen to 'Only One Me' below:
Cube's new single is one of three brand new songs written for the hotly-anticipated 'Death Certificate: 25th Anniversary' LP.
The former N.W.A. member announced the project after signing a new deal with Interscope Records.
Dropping on 9th June, the reboot of Cube's influential 1991 album is set to celebrate the colossal impact it had both socially and culturally after its release.
And it seems the new song already has a huge fan - DJ Khaled was spotted listening to the track on Snapchat.