Tanaka 'UndaGraund' Jera
9 June 2015, 16:40 | Updated: 9 June 2015, 16:42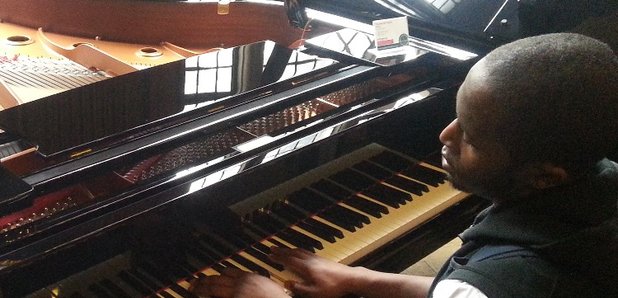 Get to know Tanaka 'UndaGraund' Jera.
Tanaka Is a London Based Sound Engineer, Songwriter and Producer now working with Studio City UK and Kiasi Productions.
Started off playing drums on the kitchen table and singing to whatever song was playing on radio and recording mix tapes from the old cassettes, Tanaka knew what he loved doing but seemed far-fetched. At least not until 2014, which was approximately 8 years after working from his bedroom. After starting as a radio broadcast assistant for Anton Uwajeh (a Music Potential Graduate) on a community radio station, it was here that Tanaka was introduced to Music Potential.
"Music Potential gave me more than just a reason to believe in myself. It gave me a space with different musical minds and equipment. Music Potential gave me VOLUME, Literally, in every sense. I can comfortably say it out loud, I am a producer I write and I am an engineer. My music is actually louder than it used to be and this is all thanks to the training and guidance I got from Music Potential".
Joel Compass – 'Forgive Me (Tanaka Jera Remix)':
"I will say to everyone who joins this unbelievable opportunity, I went from criticising the building in Hackney where I joined to now having Hannah V, Alex "CoresMusic" Cores, and a few more people I can turn to and work with. Music Potential really made me realise the potential in me and I can never thank the programme enough for that."