Get To Know Music Potential Ambassador Raleigh Ritchie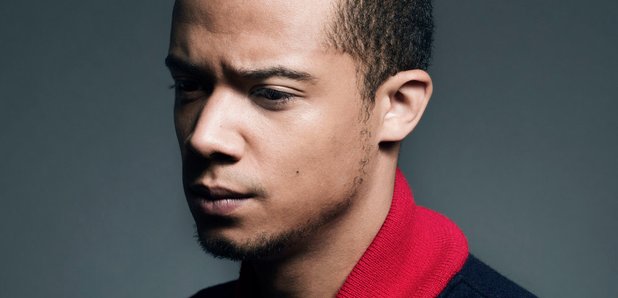 Raleigh Ritchie doesn't make R&B music, or soul music, or indie music, or pop music. Raleigh Ritchie – aka 23-year-old Jacob Anderson – makes a unique amalgamation of all of those genres, contorting his varied influences – from Morrissey to Erykah Badu via the Maccabees and Maxwell – into the deeply personal songs that make up his first two EPs; The Middle Child and Black and Blue.
"If I say 'I'm an R&B artist' there will be R&B fans that listen to my stuff and go 'no you're not, what's going on'," he laughs. "If I say I'm an alternative artist then there will be people who like the Maccabees who will go 'what the fuck is this?'. I know what my kind of music is I just don't know what to call it. I think I'm made up of all of the things I love, all the types of music I love."
Perhaps it's this disregard for genre boundaries that caught the attention of hip-hop royalty Kendrick Lamar, who asked Ritchie to support him on his recent UK tour. Maybe it's his way with a melody and his lyrical honesty that has seen the likes of Pitchfork, Fader and VICE sit up and take notice. Whatever that magic alchemy is, 2014 looks likely to be the year Raleigh Ritchie becomes your new favourite artist.
An intricate bundle of contradictions, Ritchie is best known to some as Jacob Anderson, actor in films such as 4.3.2.1 and Adulthood, as well as a recurring role in Game of Thrones. While he fleshes out characters under his real name, his musical moniker (taken from the names of his two favourite characters in Wes Anderson's The Royal Tenenbaums), wasn't created to distance himself from his songs via a character, but ironically to protect himself from how personal they are.
"The whole point of writing a song is writing about something I don't understand so that I can understand it," he explains. "Every song I write is about something I have experienced or am experiencing or something someone very close to me is experiencing and how I feel about that. I know that I am being completely myself when I write a song, more so then any when else. I don't even speak to people about those things. [Releasing music under a pseudonym] gives me the confidence. It's selfish."