Get To Know Music Potential Ambassador Nick Brewer
25 February 2016, 16:30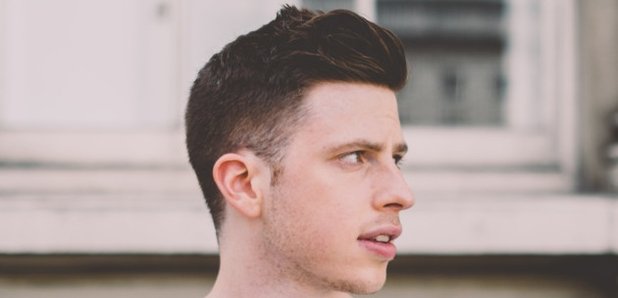 Nick Brewer has demonstrated himself to be one of freshest UK rappers that have come out of London. In 2015 alone he has charted in the UK Top 20 with his debut label released single 'Talk To Me' featuring singer-songwriter Bibi Bourelly, sold out his own headline shows, was nominated for a MOBO Award and now is on the verge of releasing his forth-coming album 'Recreation'.
Music Potential sat down with Ambassador Nick Brewer to find out more about his musical journey and why he got involved in Capital XTRA's Music Potential.
How did you get into the music industry?
I started taking music seriously in 2009. I put together a mixtape that I released in early 2010, and just made it available for free download. From that point I just tried to stay as consistent as possible with putting out music and videos online. Slowly I started to build up listeners, and started performing live at any opportunity I got. Open mics, showcases etc. Then it's just grown from there.
What's been your career highlight so far?
Being able to put on my own headline shows has definitely been a highlight. I've done 4 so far, and it's such a great feeling having people pay to come and see me perform, and sing along with the music. That's something I never wanna take for granted.
What artists have inspired you?
Ah so many. Nas and Eminem are 2 huge inspirations. They're both such incredible storytellers. Wiley, Kano, Ghetts, More Fire Crew, so many UK artists inspired me, and made me believe that I actually had something to say in music.
Who do you think is really killing it in the music industry at the moment?
I think there's a few artists doing huge things. Stormzy, Little Simz, Loyle Carner to name a few. These guys are consistently putting out good music and touring, and it's exciting to see where their respective journeys will take them.
What can we expect from your upcoming album 'Recreation'?
It's gonna be me telling my story. I think i've got an interesting story to share. I grew up on this music, it's been a huge part of my life from a young age, and I wanna share how it's shaped a lot of my life experiences.
How important is it to be true to yourself?
That's the most important thing. Artists have such a good opportunity to truly be themselves, and make sure they represent everything that they stand for. If we're not doing that, we might as well call it a day.
Who's your dream collab?
Wiley. The most important UK act of the last 10 years in my opinon, and someone I respect highly.
If you had one piece of advice you wish you'd known when you were trying to land your first record deal, what would it be?
Never stop doing what it is that made people connect with you in the first place.
What inspired you to get involved in Music Potential?
I love working with young people, and I'm inspired by how much unearthed young talent there is out there. Anything I can do to help someone along in their journey I will. It's so good to see a project like Music Potential giving so many young people an opportunity to make the most of their talents.
As an ambassador, what has been your standout moment during your Music Potential?
Genuinely being inspired by the people I met. I remember walking into a room in Birmingham where some of the people were practising their songs, and seeing this girl called Dee sing an original song she had written. She gave me goosebumps. It's exciting to catch people at the beginning of their journeys.
What advice would you give an artist hoping to build their fan base?
Remain consistent. Decide what kind of artist you wanna be, and then be consistent with the music you put out. Don't worry too much about how many views it's getting or how many followers you are accumulating, that will come in time. just remain consistent and true to who you want to be.
What is your top tip for making it in the music industry?
By all means work as hard as you possibly can, but never compromise yourself to the extent that you forget who you are.