Get To Know Music Potential Ambassador Anne-Marie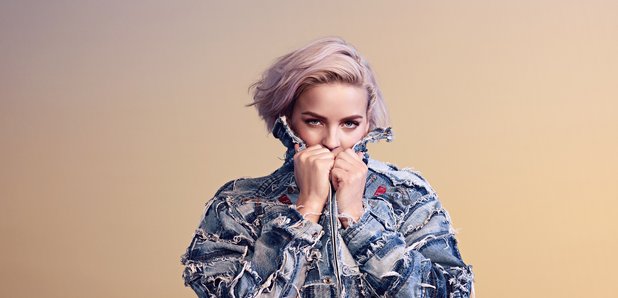 Get to know Music Potential Ambassador Anne-Marie and find out why she got involved
From touring the world with Rudimental, recording in Elton John's studio and collaborating with the likes of Gorgon City, Anne-Marie has proven herself as a talented performer and songwriter. With her debut album in the pipeline and a string of festival dates under her belt, it is no wonder Anne-Marie has been tipped to be one of the hottest artists of 2016.
Music Potential sat down with Artist Ambassador, Anne-Marie, to chat about her career so far and why she got involved with Music Potential.
When did you first fall in love with Music?
I think I really started to fall in love with music when I was in my teens, when I started to buy my own music and get my own CDs.
What was your break into the Music Industry?
I was at college and my friend was teaching a lady how to play the piano and she was looking for a girl to sing some lyrics. I went to the studio and sang this track, then next thing I know, the engineer had got in touch with labels and said 'You need to hear this girl'.
Who would you say is your inspiration?
Most probably Alanis Morisette, SIA, Alicia Keys… old school Christina Aguilera, Lauryn Hill. I like strong female people who actually say something in their music. It's empowering and makes you feel stronger as a female.
After touring with the likes of Rudimental, what is it like going out on your own?
It's more nerve wracking, scarier but definitely more fulfilling. It was a great experience to have before I did my own thing. When I first started with Rudimental, I was really nervous but then I got used to it. When I went to do my own show, I was like 'What is going on?' It's a different level of pressure but a great feeling to be singing my own songs.
What has been you career highlight so far?
Performing 'Love Aint Just A Word' at Glastonbury with Rudimental on the main stage. I feature on the song with Dizzee Rascal but on this day Dizzee also came out to perform, which was mad as he was a massive part of my young music life.
Also my first ever solo show, which I did in Hackney, it's really a massive highlight for me.
What can we expect from Anne-Marie in 2016?
I just released my latest single and want to release one more before my album. I'm going to be doing lots of festivals and hopefully when my album is out do my own big show.
Why did you want to get involved in Music Potential?
I love inspiring people and one of my main aims as an artist is to help people through things and talk about stuff that needs to be spoken about. I want to make a difference and this programme helps young people get places, which is really important to me.
What is your top tip for making it in the music industry?
My top tip is to try and ignore any negative things that you hear or read about you. Just keep going at it and having faith in yourself. Keep strong in your own mind.